Trafalgar Poll: Laxalt Leads Cortez Masto By Four Points
Laxalt is gaining significant ground in a battle for control of the U.S. Senate
By Megan Barth, September 22, 2022 2:17 pm
The latest Trafalgar Group poll, with a 2.9 percent margin of error, shows GOP nominee Adam Laxalt with a four-point lead over Senator Catherine Cortez Masto. With only 46 days until election day, Laxalt is gaining significant ground in a battle for control of the U.S. Senate.
The polling included 1086 likely voters. 37 percent Democratic voters, 35 percent Republican voters, and 28 percent Independent voters were respondents. 51.4 percent of the respondents were female and 43.6 percent were male.
New independent @trafalgar_group #NVSen #Poll (9/17-20) shows #Laxalt growing lead #NVpol

47.1% @AdamLaxalt
43.1% @CortezMasto
2.4%   Scott
2.9%   Other
4.5%   Und

See Report: https://t.co/kGLTN8suPl pic.twitter.com/9beNryQTg6

— Robert C. Cahaly (@RobertCahaly) September 22, 2022
Data Journalist Richard Baris, Director of Big Data Poll, shows Laxalt with a two-point lead and outperforms "the first Latina Senator" Cortez Masto with Hispanic voters. The math says Cortez Masto needs the Hispanic vote 2:1 in order to win.
Interestingly, we are still seeing some Republicans struggle in the Reno area among educated white voters, but Hispanic voters in Clark County overall are shifting to the right.

Reminds me a lot of our findings in Miami-Dade vs. Duval in Fla. back in 2020.

(Corrected) pic.twitter.com/wHX13yeTWy

— Rich Baris "The People's Pundit" (@Peoples_Pundit) September 22, 2022
As extensively reported by The Globe, Democrats are in trouble with Hispanic voters.
Latinos are leaving the Democratic party in large numbers and this once-solid voting bloc for Democrats could be the deciding factor in the Nevada gubernatorial, U.S. Senate and U.S House races.

Exit polls from 2020 show that 43% of Latinos identify as moderates, with 32% calling themselves conservative and just 25% liberal.

Biden's favorability among Hispanics has plummeted from 40 percent in October 2021 to an uncharted 19 percent in July 2022.
In July, a Quinnipiac Poll revealed: 62 percent of Hispanics disapprove of Democrats, 41 percent are concerned about inflation, 73 percent think the country is worse off than it was a year ago and only 9 percent of Hispanics consider abortion an urgent issue.
Adding to the Democratic dread is the growing number of Independent voters as the Democratic party in Nevada is now losing registered voters at four times the rate of Republicans.
Here are the top SIX most important issues in Nevada by party. You can click on the crosstabs via the link in the chart. But look at "Abortion". Independents simply don't care about it. Nearly 6 in 10 are voting on inflation and other economic issues. https://t.co/TA4N5TWHdz pic.twitter.com/kh2EeG0KA6

— Rich Baris "The People's Pundit" (@Peoples_Pundit) September 22, 2022
This week, Nevada's inflation rate surged (more than an inch, Joe) to a shocking 15.6 percent, nearly twice the national CPI average and after the Democrats passed the "so-called" Inflation Reduction Act. The data shows that rising prices are costing Nevada households an additional $845 a month or $10,142 a year.
In May 2022, The Globe reported that the annualized cost of inflation per Nevada household was $8,231. In just a few short months, the "invisible tax" of inflation has risen $1,911.
Nevadans are also paying record high gas prices at the pump. According to AAA, the average price of a gallon of gas has reached $4.96. One year ago, the average was $3.94.
Food prices skyrocketed by 13.1% over the past year, making that the greatest increase in a year since 1979, according to data released Tuesday by the Bureau of Labor Statistics.
Although Cortez Masto has made abortion the centerpiece of her campaign, the economy and inflation are the top concerns of Independents, Hispanics, and a majority of polled respondents.
In the words of Democratic sage James Carville, "It's the economy, Stupid". Yet, it seems that the Democratic consultants, power brokers, and Cortez Masto are ignoring his words and the concerns of her constituents in a race that is now becoming Cortez Masto's to lose. According to these polls, Cortez Masto is losing.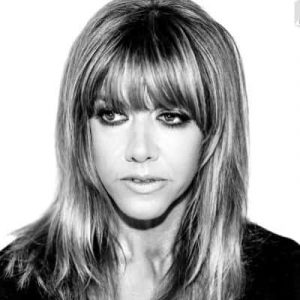 Latest posts by Megan Barth
(see all)