POLL: Laxalt Leads Cortez Masto, Lombardo Tied With Sisolak
GOP nominees make gains against Democratic incumbents
By Megan Barth, September 14, 2022 10:46 am
A new poll from 8 News Now, Emerson College Polling and The Hill shows GOP nominee Adam Laxalt with a slight edge over Senator Catherine Cortez Masto in the race for U.S. Senate, while the governor's race between Sheriff Joe Lombardo and Governor Steve Sisolak is in a dead heat.
The poll shows that both GOP nominees are making gains against their Democratic rivals with Laxalt at 42% and Cortez Masto at 41% and Lombardo and Sisolak tied at 44%. Both polls are within the 3 percent margin of error.
"Cortez Masto holds a 19-point lead among Hispanic voters and 27-point lead among Black voters, whereas Laxalt leads White voters by nine," Spencer Kimball, the executive director of Emerson College Polling, wrote.
Despite spending millions in negative attack ads, which earned seven Pinocchios from The Washington Post, the race for the U.S. Senate is for Cortez Masto to lose in a swing state where a majority of polled voters contend they are worse off than they were two years ago and a majority disapprove of Joe Biden's handling of the economy.
While Nevada is the battleground state being hit the hardest by gas prices & inflation, Biden and @CortezMasto are celebrating "reducing inflation" today.

Their elitist leadership couldn't be more out of touch.

They party while you pay the price.https://t.co/vm8yxHCkRw

— Adam Paul Laxalt (@AdamLaxalt) September 13, 2022
As Cortez Masto struggles to get above 50% in the polls, her campaign has focused exclusively on abortion rights and the demonization of Big Oil and Big Pharma. She has largely skirted the economic issues plaguing Nevadans, with the exception of heralding her support for the Inflation Reduction Act, which according to 230 economists, will only make inflation worse.
.@AdamLaxalt supports an abortion ban in Nevada even stricter than the one proposed by far-right Republicans today.

He's tried to run away from his record, but Nevadans know the truth – we can't trust him to protect our rights.

— Catherine Cortez Masto (@CortezMasto) September 13, 2022
Sisolak is also struggling to get over 50% in the polls and the gubernatorial campaign has equally turned negative with Lombardo highlighting "Sisolak scandals", rising crime, a failing public education system, and the economy.
Nevadans deserve accountability and answers about Northshore from the Sisolak administration. https://t.co/EsD6TnMVJ4

— Joe Lombardo (@JoeLombardoNV) September 13, 2022
Sisolak's campaign has also littered their Twitter feed with abortion rights talking points and has labeled Lombardo as a "corrupt cop." In a press conference, Sisolak boasted that he is lowering the costs for Nevadans by spending their tax dollars and contended that housing affordability was an "issue with young people."
I won't back down while Joe Lombardo's Republican allies work to pass a national abortion ban.

As long as I'm governor, Nevada will always be a pro-choice state.

— Steve Sisolak (@SteveSisolak) September 13, 2022
On the heels of this poll, the Laxalt campaign released the following statement:
"This poll captures what we are seeing on the ground here in Nevada. Between surging inflation, the effects of an open border, and record-high gas prices, Nevadans are fed up with the failed Biden/Cortez Masto agenda and are ready to make a change. Cortez Masto and her friends in DC can spend all the money they want attacking me and trying to rehabilitate her image, but none of it will stop the momentum of our grassroots campaign,"said Laxalt.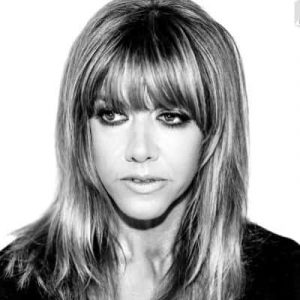 Latest posts by Megan Barth
(see all)