Senator Cortez Masto Calls Pregnancy Centers 'Fake Clinics'
Cosponsors legislation with Sen. Elizabeth Warren who seeks to 'shut them down all over the country'
By Megan Barth, September 12, 2022 12:41 pm
In a shocking tweet, Senator Cortez Masto accuses crisis pregnancy centers of misleading vulnerable women and joined Senators Elizabeth Warren (D-MA) in cosponsoring the "Stop Anti-Abortion Disinformation Act" to "crack down on false advertising about abortion services by these fake clinics" that "consistently mislead vulnerable women." The bill Cortez Masto is co-sponsoring also threatens to shut down pro-life charities if they promote prohibited "disinformation" — a term not defined in the legislation.
"In Massachusetts right now, those crisis pregnancy centers that are there to fool people who are looking for pregnancy termination help outnumber true abortion clinics by three to one," Warren told an NBC affiliate in Boston. "We need to shut them down here in Massachusetts and we need to shut them down all around the country."
Crisis pregnancy centers consistently mislead vulnerable women about the health care services they provide. I joined my colleagues in cosponsoring the Stop Anti-Abortion Disinformation Act to crack down on false advertising about abortion services by these fake clinics.

— Senator Cortez Masto (@SenCortezMasto) September 9, 2022
GOP challenger Adam Laxalt defended the clinics in a tweeted reply:
Despite the violent attacks targeting crisis pregnancy centers, @CortezMasto is spending her time spreading lies and demonizing these charities.

I'm proud to stand with women who give vulnerable and poor mothers support and the ability to choose life. https://t.co/MZdNY3zwWH

— Adam Paul Laxalt (@AdamLaxalt) September 9, 2022
The violent attacks Laxalt mentions relate to a wave of vandalism by at least two groups: "Jane's Revenge" and "Ruth Sent us" and are well-chronicled by Jeff Jacoby of the Boston Globe:
In the two and a half months since a draft of the Supreme Court opinion overruling Roe v. Wade was leaked, a wave of vandalism and violence has been unleashed against crisis pregnancy centers around the country.

Since early May, nearly 60 such facilities, which offer supplies, counseling, and services to pregnant women who choose not to get an abortion, have been targeted. In one attack, arsonists firebombed CompassCare, a Christian pregnancy center in Buffalo, N.Y., shattering its windows and destroying much of its interior. Graffiti painted on the center's walls read "Jane Was Here" — a reference to the extremist group Jane's Revenge, which has declared "open season" on any organization that opposes abortion and vowed to strike them with "increasingly drastic measures" that will not be as "easily cleaned up as fire and graffiti."

In other incidents, a crisis pregnancy center in Longmont, Colo., was set on fire and spray-painted with the words "If abortions aren't safe neither are you"; the Mother and Child Education Center in Portland, Ore., suffered $10,000 in damage when militants attacked it on June 27; and the front door of the Community Pregnancy Center in Anchorage, Alaska, was smashed and the parking lot was strewn with nails. Two pregnancy centers in Worcester were vandalized in back-to-back attacks on July 7.
Back in May, The Globe toured a crisis pregnancy center in Las Vegas, established in 1985, that has helped thousands of women by providing formula, diapers, clothing, basic necessities, classes, ultrasounds and counseling. The programs support the family until the baby is three years old. Our tour was scheduled by then-gubernatorial candidate Joey Gilbert.
During our tour, the director of the center told The Globe the clinic provides assistance to over 2,000 clients a year, averages 8,000 visits a year by pregnant women, and saved over 1,847 babies in 2021.
The clinic operates on a $2 million budget. "We are the only organization that offers free prenatal care in the nation. The government overwhelms women and pushes toward abortion. It is cheaper to get an abortion than prenatal and postnatal care. We meet a woman's need from a spiritual perspective. We don't want to be another government clinic. Our spiritual disciple classes went up 800% during the pandemic" she said.
The director added, "The sanctity of human life includes the mother's challenges. We are champions for women and they do face challenges of an unexpected pregnancy. They feel over-powered. Boyfriends and men are scared, too. It is often not just a woman's choice. We help her build support. We have both female and male volunteers. 95-98 percent change their minds and choose life. We do what God wants us to do but the Holy Spirit works on the hearts and lives of our clients."
In an ironic twist, if Senators Cortez Masto and Warren prevail, the pregnancy center in Las Vegas could be forced to close and thousands of women who have chosen to use the clinic will have lost their choice because the "pro-choice" movement seeks to limit a pregnant woman's choices.
The Globe has reached out to the Director of the Crisis Pregnancy Clinic in Las Vegas, but at the time of publishing, had not received a reply.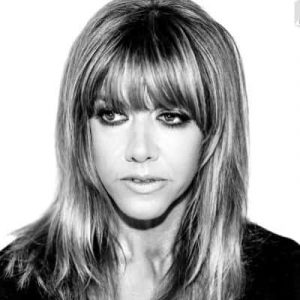 Latest posts by Megan Barth
(see all)