WAPO: Cortez Masto's 'Weaselly' 'Flimsy' 'False' Attack Ads Earn Seven Pinocchios
'The Cortez Masto campaign is straining mightily to connect dots in a sinister way. But they don't add up'
By Megan Barth, August 17, 2022 3:58 pm
The Washington Post (WAPO) published a lengthy and scathing fact check rebuking Sen. Cortez Masto's campaign ads attacking GOP challenger Adam Laxalt's record of fighting opioid manufacturers as Nevada's Attorney General. WaPo concludes that Cortez Masto's ads "weaselly" claim that "Laxalt was beholden to pharmaceutical companies because of campaign contributions" and "falsely" claim that "Laxalt refused to sue a particular company."
As reported by the Post, the pair of misleading ads state:
"As Nevada's attorney general, Adam Laxalt refused to sue an opioid company that dumped 400 million pills onto our streets. Maybe that's because Laxalt took tens of thousands of dollars from opioid manufacturers to fund his campaign. Adam Laxalt took their money and turned his back on Nevada."—Campaign ad for Sen. Catherine Cortez Masto (D-Nev.), released Aug. 2.
"When the city of Reno wanted to go after the opioid manufacturers for the damage they've caused, Nevada's attorney general, Adam Laxalt, tried to block Reno from holding them accountable. Maybe that's because Laxalt took over $20,000 from opioid companies for his campaign."—Cortez Masto ad, released Aug. 13.
The first ad claims that Laxalt "refused to sue an opioid company that dumped 400 million pills onto our streets." This flimsy claim is based on the fact that one company was named in the Reno lawsuit that had not yet been addressed in the multi-state litigation. But Laxalt did not refuse to sue them.
The second ad asserts that Laxalt "tried to block Reno from holding them accountable." He did urge Reno not to file a lawsuit, but his letter — written with the state's consumer advocate — made clear that all sides had the same goal of holding the manufacturers accountable.
The Cortez Masto campaign is straining mightily to connect dots in a sinister way. But they don't add up.
The Cortez Masto campaign provided documentation showing that Laxalt received $20,500 in campaign contributions between 2014 and 2018 from pharmaceutical companies that manufactured opioids, such as Purdue Pharma and Mallinckrodt.

But those contributions undermine the idea that Laxalt did not take action against opioid companies because of campaign cash. He sued Perdue Pharma in 2018 after receiving $2,750 in contributions from Perdue between 2014 and 2016. Laxalt did not sue Mallinckrodt — which appears to be the source of the claim in the first ad that he "refused to sue" — though the company was named in the Reno suit.

As for Cortez Masto, during this campaign cycle, she has received tens of thousands of dollars in contributions from pharmaceutical companies — including Mallinckrodt.
As reported by The Globe, Cortez Masto's actions often undermine her rhetoric. Other ads released by her campaign claim that Laxalt is tied to "Big Oil" and "Big Oil Lobbyists" but a scathing exposé by Breitbart news reported that Cortez Masto is financed by Russian oil lobbyists.
Cortez Masto has also taken money from Nordstream 2 pipeline lobbyists. The pipeline runs counter to American energy independence by connecting Russian oil to European markets, thus reducing American energy exports–and is one of the reasons why, according to the Ukrainians, the Russians have invaded Ukraine. Former President Donald Trump, for his entire administration, blocked the Russian pipeline, but President Joe Biden opened it up in his first year in office — and now seems to be paying the consequences for doing so.

Cortez Masto is directly financially connected to the whole thing through campaign donations. According to FEC filings and disclosures, Vincent Roberti donated the legal maximum of $5,800 to Cortez Masto in March of 2021. Roberti represents many global companies, such as Valero Energy. Roberti Global has disclosed $8.5 million in fees lobbying for the Nordstream 2 pipeline.

Masto has opposed the Keystone Pipeline, drilling on federal lands, drilling in the Arctic National Wildlife Refuge, expanding natural gas, and refused to prevent a ban on fracking."
Recent polling shows that the senate race between Cortez Masto and Laxalt is in a dead heat–a senate race that has national implications and attention. Roll Call has named her as the incumbent "most at risk of defeat", the Cook Political Report ranks her the #1 endangered incumbent" and even CNN admits she is "vulnerable." As the Washington Post joins their chorus, Cortez Masto's campaign might be without apology, but they are certainly not without concern as they head into a midterm election predicted to be a "red wave"–not only by Republicans, but by her Democratic colleagues in and outside of Nevada.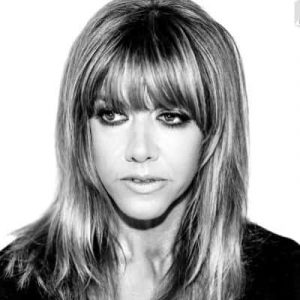 Latest posts by Megan Barth
(see all)