NBC: Laxalt A 'Serious Threat' To Cortez Masto
Laxalt's campaign sees economic pain as its ticket to victory, portrays Cortez Masto as a puppet of Biden
By Megan Barth, September 12, 2022 3:43 pm
As Nevadan households are hit the hardest by 15.4 percent inflation and Governor Sisolak's pandemic lockdowns caused the state unemployment to exceed 30 percent and permanently shuttered over 90,000 small businesses, Sen. Catherine Cortez Masto is struggling to gain ground in a dead-heat race for U.S. Senate against GOP challenger Adam Laxalt.
A lengthy report by NBC news highlights the challenges facing Cortez Masto:
Cortez Masto may be the most endangered Democratic incumbent in this cycle, even though her party hasn't lost a Senate race here in a decade. While Democrats still project confidence, polls show a dead heat despite massive spending by Cortez Masto and an early assault of negative ads designed to tarnish rival Adam Laxalt.

"This is definitely our best opportunity at any point in the last 14 years," said Jeremy Hughes, a Republican consultant who has worked on many Nevada races.

Hughes cited GOP gains in voter registration, a trend of Hispanic voters drifting away from Democrats and rising prices of gas and food as the key forces propelling Republicans.

In an interview, Cortez Masto, who eked out her first Senate victory here by 2.4 points in 2016, acknowledged she had her work cut out for her if she wants to keep her seat.

"Nevada's races are always competitive," she told NBC News. "I'm not going to take anything for granted — and you can't."

Sen. Catherine Cortez Masto on the campaign trail with Bernie Sanders (Photo: @CortezMasto)

Laxalt's campaign sees economic pain as its ticket to victory, centering its strategy on portraying the incumbent as a puppet for President Joe Biden and endorsing huge spending bills.

"Sen. Cortez Masto has been a disaster for our economy and Nevadans want change," Laxalt spokesperson Brian Freimuth said in a statement. "Her rubber-stamp support for Biden's big spending proposals saddled our state with 15.4 percent inflation, costing each Nevada family $10,000 this year."

In response, Cortez Masto lit into Laxalt as a self-serving politician who isn't interested in helping the state. "While I've been working for Nevadans, my opponent's been working for longtime D.C. lobbyists at a D.C. law firm that represents big oil companies ripping off our families. He supports Big Pharma," she said.

Adam Laxalt addresses Las Vegas supporters in bid for US Senate (Photo: Megan Barth)
As reported by The Globe, Cortez Masto has reaped financial benefits from Big Oil, Big Pharma and their lobbyists. While Cortez Masto was leading the DSCC (Democratic Senatorial Campaign Committee), the committee received millions of dollars from the fossil fuel industry.
In a 2019 review by MapLight and Sludge. healthcare and fossil fuel lobbyists raised almost $1.5 million for the DSCC in the first six months of the year. Numerous lobbyists and PAC's have bundled money from Exxon Mobil, Chevron, and Citgo for the DSCC in order to maintain the Democratic Senate majority.
As a Senator, Cortez Masto has received $408,819, since 2015, from individuals and PAC's in the energy and natural resources sector. Additionally, Cortez Masto has received thousands of dollars from a Russian oil lobbyist. According to FEC filings and disclosures, Vincent Roberti donated the legal maximum of $5,800 to Cortez Masto in March of 2021. Roberti represents many global companies, such as Valero Energy. Roberti Global has disclosed $8.5 million in fees lobbying for the Nordstream 2 pipeline.
Cortez Masto, during this campaign cycle, has also received tens of thousands of dollars in contributions from pharmaceutical companies — including Mallinckrodt and 93 percent of her donors reside outside of Nevada, with the majority of her campaign contributions coming from California and New York donors.
Despite spending millions in negative attack ads, which earned seven Pinocchios from The Washington Post, the race for the U.S. Senate is for Cortez Masto to lose in a swing state where a majority of polled voters contend they are worse off than they were two years ago and a majority disapprove of Joe Biden's handling of the economy.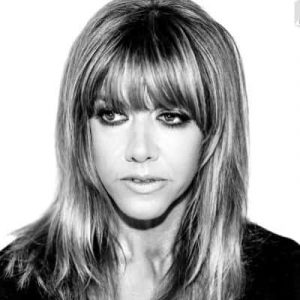 Latest posts by Megan Barth
(see all)