AARP Poll: Vulnerable Nevada Democrats Losing Hispanic Voters
Survey finds that 62 percent believe Nevada is headed in wrong direction
By Megan Barth, September 6, 2022 2:20 pm
A new poll conducted by AARP Nevada showed Democrats with a slight lead in the Nevada gubernatorial and Senate races ahead of November's midterm elections, but with significantly less support from Hispanic voters than in previous election cycles. The poll oversampled Hispanic voters over the age of 50 and shows that voters are concerned with issues such as inflation, taxes, Social Security and Medicare.
According to the survey:
Gov. Steve Sisolak narrowly leads challenger Clark County Sheriff Joe Lombardo 41% – 38% among all likely voters in the race for Governor, with 10 percent voting for someone else or no one, and 10 percent undecided. In a head-to-head race, Lombardo leads Sisolak by two points, 48-46 percent.

For the U.S. Senate race, Sen. Catherine Cortez Masto has a slight lead (44- 40 percent) over former Attorney General Adam Laxalt among all likely voters, with 7 percent voting 3rd party or no one, and 9 percent undecided. In a head-to-head race, Cortez Masto leads by one point, 48- 47 percent. Among voters 50+, both races are tightly contested. Lombardo leads by just one point over Sisolak and the Senate race is a dead heat at 44 percent.
A significant majority (75 percent) think the country is headed in the wrong direction, while 62 percent think the same about the direction of the state.
65 percent of voters overall say they are worried about their personal financial situation.
A large majority (84 percent) of voters 50+ say they are extremely motivated to vote in November's election.
Cortez Masto has an 11% advantage over Laxalt with Hispanic voters, while Sisolak has a 14% advantage over Lombardo. That advantage drops to just 9% when only considering Hispanic voters over the age of 50.
Hispanic Republicans, who make up 29% of voters, are nearly unanimously backing the generic Republican, with Hispanic Democrats (45% of voters) less consolidated. The quarter of Hispanic voters 50+ who identify as Independent lean toward the generic Republican by 16-points.
Another shocking poll released by Quinnipiac also shifted the Democratic chorus from "Si Se Puede" to "Ay Dios Mio" as Biden's favorability among Hispanics has plummeted from 40 percent in October 2021 to an uncharted 19 percent in July 2022.
Last spring, the NRSC released the Hispanic Battleground Survey which found that Hispanic voters largely reject the pillars of the Democrats' agenda heading into the midterm elections.
The Globe has extensively reported similar findings. Due to the Democratic party's hard shift to the Left, Biden's economy, and Governor Sisolak's pandemic lockdowns, working class and Hispanic voters have been fleeing the Democrat party en masse. In a recent poll, over 20% of Hispanics remain undecided on reelecting the "first Latina" Senator Catherine Cortez Masto in a head-to-head race against her GOP challenger Adam Laxalt.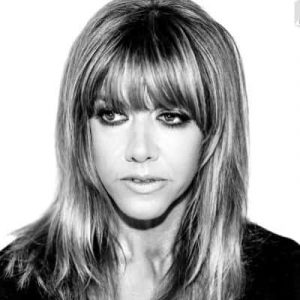 Latest posts by Megan Barth
(see all)