Nevada Democrats Celebrate Inflation Reduction Act As Inflation, Gas and Food Prices Soar
92% of families with a combined income under $200,000 will receive no benefit or receive a tax hike because of this bill
By Megan Barth, September 14, 2022 11:31 am
On the very day that gas prices, food prices, and inflation continued to climb to historic highs, Nevada Democrats were in Washington D.C. celebrating the $740 billion Inflation Reduction Act. The November midterms, however, may not be cause for Democrats to celebrate as Reps. Dina Titus, Steven Horsford and Susie Lee are in "toss-up" races against their GOP rivals.
Rep. Susie Lee, who once said "she wasn't going to apologize for things getting expensive", partied on the White House lawn with Rep. Steven Horsford.
As reported by The Globe, Rep. Steven Horsford didn't pay his fair share of taxes, but voted to have "big corporations" pay their fair share of taxes.
Nevada at the @WhiteHouse to celebrate the Inflation Reduction Act – now law! pic.twitter.com/wehgalEppc

— Rep. Susie Lee (@RepSusieLee) September 13, 2022
Rep. Dina Titus claims the Inflation Reduction Act will "cut kitchen table costs for families." Although Nevadans are seeking relief from 15.4 percent inflation, 230 economists claim that the Inflation Reduction Act does nothing to reduce inflation and could even make it worse. The non-partisan Joint Committee on Taxation released new analysis estimating that working families are more likely to be worse off than better off once this bill is signed into law.
As Titus doubles down on class-warfare and channels Bernie Sanders, Sanders even admitted that the bill "will have minimum impact on inflation."
Today we celebrated the passage of the #IRA. This historic legislation cuts kitchen table costs for families across the U.S. by making the ultra-wealthy and billionaire corporations finally start paying their fair share. pic.twitter.com/59kWxzWAsI

— Dina Titus (@repdinatitus) September 13, 2022
Prior to their votes, the top Democrat on the tax writing Ways and Means Committee declared that Democrats will raise further taxes on individuals and businesses if they control Congress after the midterms.
TAXES: @RepRichardNeal says if Dems keep the House will look to raise corp and individual tax rates next year

— Erik Wasson (@elwasson) August 12, 2022
Inflation may not be reduced, but the IRS will be massively expanded and empowered to target the most vulnerable. American taxpayers will now spend $80 billion to double the size of the IRS, making the IRS larger than the Pentagon, State Department, FBI, and Border Patrol combined. Data also shows working-class Americans are much more likely to be audited, and less than 10 percent of the revenue raised is predicted to come from taxpayers earning more than $500,000.
Contrary to President Biden's campaign promise, the bill raises the tax burden on Americans making less than $400,000 per year and more than 92% of families with a combined income under $200,000 will receive no benefit or receive a tax hike because of this bill.
National Republican Congressional Committee Spokeswoman Torunn Sinclair stated: "Nevada families are struggling to afford basic necessities while Dina Titus, Susie Lee and Steven Horsford celebrate hiking taxes on the middle class."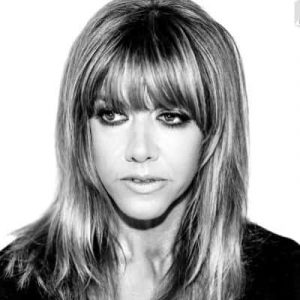 Latest posts by Megan Barth
(see all)