Democrats Are In Trouble With Latino Voters
Flores: 'I finally said to myself that I'm a conservative, and so are other Latinos'
By Megan Barth, September 15, 2022 12:33 pm
With a little over 50 days until the midterm election, the Democrats are in trouble with Latino voters. As reported by The Globe, Latinos are leaving the Democratic party in large numbers and this once-solid voting bloc for Democrats could be the deciding factor in the Nevada gubernatorial, U.S. Senate and U.S House races that are polling within the margin of error.
In an essay expressing great concern about the phenomenon in The Liberal Patriot, Ruy Teixeira claims, "It's not as bad as you think, it's worse."
CNN laments: "Democrats have a major problem with Hispanic Voters"
El American explains:  "The Hispanic community is one of the fastest growing in the electorate. Most of us fled countries ruined economically and morally by leftist policies, we don't want the same thing to happen in the United States. Undoubtedly, this community will play a key role in the upcoming elections."
Representative Mayra Flores, who flipped a seat long-held by Democrats in a Texas special election and is among several Republican Latinas in the Lone Star State looking to remake the face of the GOP–a phenomenon so frightening to the communications arm of the Democratic Party that its official organ ran a story earlier this month headlined "The Rise of the Far-Right Latina."
The Wall Street Journal (WSJ) notes:
The movement away from Mr. Biden's party was even larger—some 11 points—among Latinos who are working class, commonly defined as those without a four-year college degree.

Voters and analysts say the economic boom during much of Mr. Trump's presidency, as well as today's high inflation under Mr. Biden, have continued to lead to a more favorable view of the Republican Party and helped change the perception in many families that it's socially unacceptable to consider backing GOP candidates.

If the vote shift proves durable, it could undermine Democrats' belief that the nation's growing racial and ethnic diversity, along with the party's gains among white voters with college degrees, would propel it to dominance in national politics. For Republicans, big gains among Latino voters could help them accomplish a goal that many in the party came to embrace during Mr. Trump's presidency: becoming a multiracial party of the nation's working class.
Highlighted within the WSJ piece are working-class Latino voters in Nevada who express concern about inflation, the economy, and education and who have left the Democratic Party. "Democrats promise a lot of things that never happen" said Vania Oronoz, a 44 year-old Mexican immigrant who had voted for Democrats in past elections but who will be voting for GOP nominee Adam Laxalt over the "first Latina Senator" Catherine Cortez Masto.
"The feeling that the Democratic Party almost by default is going to have the Hispanic vote—it's not like that anymore,'' said Ally Magalhaes, a Brazilian immigrant and aesthetician who until recently ran a spa a few miles from the Oronoz family's home. She backed Mr. Trump in 2020 after previously voting for Democrats Barack Obama and Hillary Clinton.

Ms. Magalhaes said faith and family were important to her—areas where she feels more aligned with Republicans. "The Republican Party is the one that represents that strongly, and that's who we are going to be sticking with, if the Democratic Party continues to impose their progressive agenda," she said. She moved her two children to a charter school after local leaders considered adopting a sex-education plan that she found too explicit.

Rosemary Flores, a 57-year-old community activist and former casino waitress, said she was a lifelong Democrat until 2016, when she decided that her support for stronger border security, opposition to abortion and belief in economic self-reliance meant her values aligned with the Republican Party. "Latinos are always told that they're Democrats," she said. "I finally said to myself that I'm a conservative, and so are other Latinos."
Ms. Flores is correct.
Exit polls from 2020 show that 43% of Latinos identify as moderates, with 32% calling themselves conservative and just 25% liberal. Polling also shows that the progressive term 'Latinx,' created by Democrats to include 'gender neutral' hispanics, is also not polling well. As reported by CNN, a Gallup polls finds that only 4% of Hispanics prefer the term "Latinx".
Jill Biden must have missed the Gallup poll when she referred to Latinos as "breakfast tacos" at a ""LatinX IncluXion" luncheon.
A new poll conducted by AARP Nevada showed Democrats with a slight lead in the Nevada gubernatorial and Senate races ahead of November's midterm elections, but with significantly less support from Hispanic voters than in previous election cycles.
However, the GOP is not missing the polls or the opportunity to capitalize on this rising tide of new voters who could propel the party to a majority in state and national elections.
Last spring, the National Republican Senatorial Committee (NRSC) released the Hispanic Battleground Survey, which found that Hispanic voters largely reject the pillars of the Democrats' agenda heading into the midterm elections and the NRSC and the Nevada GOP (NVGOP) launched Operation Vamos!, a seven-figure investment in Hispanic field and communications program that will enable the NRSC and the NVGOP to share the Republican message with voters in Nevada for the midterm election.
According to Republican strategist Jeremy Hughes: "Every data point I've seen points to Hispanic voters being more open to supporting a Republican this cycle than any in recent memory. If the economy is the No. 1 issue on voters' minds across the country, in Nevada and especially among Hispanic voters, it's the No. 1, 2 and 3 issue."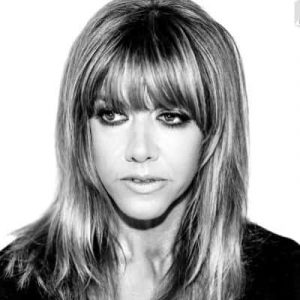 Latest posts by Megan Barth
(see all)