Election Day Update: GOP Leading Top Ticket As Counting Continues
Election Day in the Silver State is no longer a reality
By Megan Barth, November 9, 2022 8:44 am
There are still days to go on "Election Day" as mail-in ballots and drop box ballots continue to be counted. In a following post, I will cover the down-ballot races in both Clark County and Washoe County, as well as the court challenges, long lines, and complaints that plagued Election Day and why Election Day in the Silver State is no longer a reality. By partisan design, the Silver State has Election Month.
Dan Kulin, Senior Public Information Officer of Clark County, told The Globe:
"Just as in years past, tonight, the votes that are being tabulated are those from in-person voting from today as well as early voting. Additionally, the mail ballots that were processed before tonight will also begin to be tabulated. Mail ballots that were dropped off at polling locations today as well as those that will continue to come through the mail until Saturday will not be counted tonight, but will be tabulated as they are processed in the coming days. By law, mail ballots postmarked by today can be accepted through Saturday."
The Nevada Secretary of State's website notes that election results will be routinely updated until November 18.
As Clark and Washoe continue counting, the predicted red wave is more of a red ripple. Here are the numbers as of this morning per Sean Golonka of the Nevada Independent:
Here are the margins in terms of vote totals:
– Laxalt over CCM by 22.6k votes
– Lombardo over Sisolak by 39.7k
– Anthony over Cano Burkhead by 57.4k
– Marchant over Aguilar by 9.3k
– Fiore over Conine by 9.5k
– Ford over Chattah by 35.2k
– Matthews over Spiegel by 58.6k

— Sean Golonka (@s_golonka) November 9, 2022
In the three Clark County House races, Democratic Reps. Susie Lee, Dina Titus and Steven Horsford have slim leads. With mail-in voting expected to favor Democrats, it is predicted that these leads will grow. No surprises in Congressional District 2 where Republican Mark Amodei sailed to an easy victory.
Here's a look at where the House races stand.

Again, outstanding mail ballots are likely Dem-leaning, and Democratic incumbents carry slim leads across the board. The District 2 race has also already been called for Republican Rep. Mark Amodei. pic.twitter.com/ZZlJjKr0HM

— Sean Golonka (@s_golonka) November 9, 2022
In addition, it looks as though all three ballot questions passed, which will now usher in three massive changes to the Nevada constitution. Nevada now will have 10 protected classes, including gender identity and expression, a $12 minimum wage, and a ranked choice voting system and open primaries.
Throughout the day, the Globe will continue to provide updates and coverage on all county and state wide races and, of course, we will cover the drama.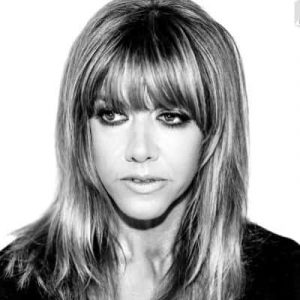 Latest posts by Megan Barth
(see all)