Trump Labels Clark County 'Corrupt', County Press Conference Confuses Reporters
Clark County responds: Trump's claims are 'outrageous' and 'misinformed'
By Megan Barth, November 10, 2022 6:33 pm
President Donald J. Trump blasted Clark County Election's Department on Truth Social today charging that "Clark County, Nevada, has a corrupt voting system (be careful Adam!)" as Election Day in Nevada has been changed to Election Month due to Democratic legislation passed during the pandemic that codified universal mail in balloting, unlimited ballot harvesting, and extended ballot acceptance and verification timelines (to name a few).
Clark County was quick to respond labeling Trump's claims as "outrageous" and further accusing the former president of being "still misinformed about the law and election processes."
Our response to former President Donald Trump's recent comments about the elections process in Clark County, Nevada. pic.twitter.com/HVFfLrJclv

— Clark County Nevada (@ClarkCountyNV) November 10, 2022
Following the back and forth, County Registrar Joe Gloria held his daily press conference and immediately addressed Trump's criticism stating, "Obviously he's misinformed two years later about the law and our election processes, which ensures the integrity of elections in Clark County and the state. We couldn't go any faster if we tried."
Gloria confirmed a drop box collection of 56,900 ballots and received 626 ballots in the mail today. As of yesterday, there were approximately 80,000 ballots remaining to be tabulated. Today, Gloria confirmed there were approximately 50,000 ballots in process to be counted. The numbers caused much confusion among many members in the press, as the numbers we were provided yesterday and today reveal a discrepancy of approximately 20,000 ballots. Sean Golonka, and others in the local media, took to Twitter to highlight the confusion:
We are working on addressing the Clark County uncounted mail numbers, and hopefully will have an update and clarity for you soon!

— Sean Golonka (@s_golonka) November 11, 2022
Unfortunately, clarity was not provided in the press conference as the press conference was cut short. I can report that many of us waited over 30 minutes outside in line to enter the press conference, twice as long as the time given for answers to our questions. Many hands remained in the air when the press conference was called to an end. After the conference, a group of reports gathered to discuss our confusion and the perceived discrepancy.
Much of the scrutiny, skepticism and criticism around Nevada's election processes could have been avoided if Nevada's election laws weren't entirely upended and transformed during the pandemic–a time when the press and public was denied physical access to the legislative building. To note, not one Republican lawmaker voted on the transformative legislation that Governor Sisolak signed.
However, now that the law has been enacted, the burden of the Democrats' unilateral action is now shouldered by County officials. Although Gloria is providing daily press conferences, there is still much confusion surrounding the election process. Much of this confusion could be quelled if the press were allowed more time to ask questions so the public can be informed.
The Globe will continue to provide "Election Month" updates and continue attending the Clark County press conferences as the Silver State and US Senate hangs in the balance.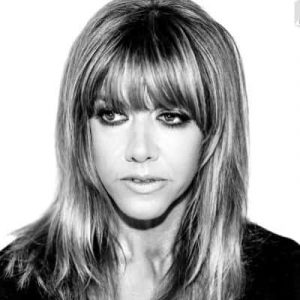 Latest posts by Megan Barth
(see all)