'Rising Star' Annie Black Endorsed by Elise Stefanik
Republican CD-4 Candidate: 'Inflation was googled more in CD-4 that anywhere else in the country'
By Megan Barth, March 9, 2022 12:58 pm
In a brief interview with The Globe, Republican CD-4 candidate Annie Black was proud to announce her recent endorsement from House Republican Conference Chairwoman Elise Stefanik's E-PAC. Stefanik, Black told the Nevada Globe, has "been working to get more Republican women elected into Congress. In the last election cycle, of the 15 congressional seats that were flipped, 11 of those seats were flipped by women."
"Annie Black is the fighter Nevada needs to stand up to Horsford and Biden's Far Left Socialist agenda and help us get our country thriving again. I am proud to endorse Annie as she makes her run to be the first female representative of Nevada's 4th CD."- @EliseStefanik pic.twitter.com/RoiILV7488

— Annie Black (@RealAnnieBlack) March 8, 2022
In fact, more Republican women are running for Congress this year than in 2020. In a statement, Stefanik noted:
"I'm thrilled to add to E-PAC's impressive slate of Republican women candidates by officially endorsing nine more Rising Star GOP women for Congress. It's clear there is no shortage of all-star Republican women this cycle-we have a record-shattering 260+ Republican women who are already running for Congress, which surpasses our record in 2020 during the historic 'Year of the Republican Woman',"
As a "Rising Star" and a NRCC "Young Gun," Black is confident that she is able to raise enough money to win the primary and beat incumbent Rep. Steven Horsford in November. Black sees Horsford as vulnerable due to the money he has on hand and the state of the Nevada economy.
Gas pump in Tonopah, Nevada last night. Yes, Biden did that but he didn't do it alone. His enabler Steven Horsford voted for the policies that got us into this disaster 100% of the time. That's why CD4 will #BetOnBlack in November. pic.twitter.com/ZgtO2MPuJx

— Annie Black (@RealAnnieBlack) February 27, 2022
. Black told The Globe:
"Inflation was googled more in CD-4 that anywhere else in the country. Democrat donors are seeing this as not a great place to invest their money.

During my travels through CD-4, people are talking about rising prices. I was in Tonopah, NV a week and a half ago and gas was around five dollars a gallon and it has gone up dramatically since I filled up. We are now over $5 a gallon in some places. Rising prices are hitting the rurals worse or as bad as in Las Vegas. The rurals are getting hammered harder and that is going to help us in November.

If you are renting your inflation is higher. If you are living in a lower income area, your inflation is higher. Inflation is a tax on the working person and does not impact the wealth as severely as it does everyone else.

Look around. 'It's the economy, stupid'. Food is up 21%. It is not uncommon to see empty shelves in the grocery store. Our gas prices are the highest in the country and are equal to or higher than California. Things have changed so drastically in a year and a half. This is partially Horsford's fault. 100 percent of the time, Horsford votes with Joe Biden and Nancy Pelosi. It is my responsibility is to educate voters that Democrat policies have gotten them here.

In fact, I have a lot of interaction on social media and I have heard from many Democrats and Independents that they have regrets voting for Biden. This surprises me because generally people don't want to admit their mistakes."
When asked how Democratic redistricting impacted the district, Black replied:
"CD-4 went slightly more democrat and incorporated more of North Las Vegas. But this district is where the number one search was for inflation. Inflation is impacting more of CD-4 and regardless of party, people in North Las Vegas and the rurals are suffering. It is impacting the people that make an average wage and are hitting these people the most who make up CD-4. People are going to vote with their pocketbook. Inflation is hurting everybody."
Black was an Assemblywoman before she decided to run for Congress. The difference in running these races, Black explains, is time, money and geography. According to Black:
"Running for Assembly was a lot less about raising money and was a more manageable, smaller area, where I could walk a precinct and directly connect with voters. My mail budget was a lot less. A congressional district is much bigger. A lot of my time is spent getting out there talking to donors rather than voters. It is hard to touch a lot of voters when running for congress.

A flip is going to require a lot of money, but I made the NRCC Young Gun list which means I hit certain fundraising criteria and my opponents have not. I'm still running my business too, so my time is spent raising money, talking to voters and running my business. It's pretty crazy, but we need to flip this seat and I am confident I can beat Horsford."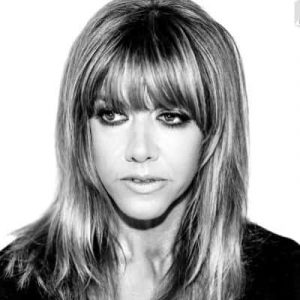 Latest posts by Megan Barth
(see all)