Lombardo Announces Bipartisan $100M Investment In Charter School Expansion
The revolving loan fund aims to support 7,500 high-quality public charter school seats for kids statewide
By Megan Barth, October 31, 2023 10:20 am
Late yesterday, Governor Joe Lombardo along with Treasurer Zach Conine debuted the Nevada Facilities Fund, a fund financed by the Nevada State Infrastructure Bank through the approval of a $100 million revolving loan fund that will expand charter schools in underserved communities. Of that amount, $15 million was initially approved to fund charter school operators who will expand existing facilities and build new charter schools in the state.
Opportunity 180, a Nevada nonprofit, and the Equitable Facilities Fund (EFF), a philanthropy-backed impact fund,  partnered with the Office of Governor Joe Lombardo, Treasurer Zach Conine and the State Infrastructure Bank to debut the Nevada Facilities Fund, a "first-of-its kind public-private partnership that provides a dedicated facility funding resource for public charter schools looking to open or expand in Nevada."
"The Nevada Facilities Fund will level the playing field by using an innovative, proven model to provide low-cost facility loans for schools," said Jana Wilcox Lavin, CEO of Opportunity 180. "This revolving loan fund aims to support 7,500 high-quality public charter school seats for kids statewide who have historically been the furthest from educational opportunity. We look forward to seeing its impact on students, families, and communities."
"This is probably one of the most game changing projects that we've seen, at least in my time in state government, to promote K-12 educational opportunity for the kids who needed the most," said Erik Jimenez, the chief policy deputy in the state treasurer's office.
Today, @NVTreasurer and I announced that the Nevada State Infrastructure Bank has approved a $100 million revolving loan fund that will expand access to high-quality charter schools in underserved communities.

This is a huge win for Nevada students and families. pic.twitter.com/YSOUsMP4j3

— Governor Joe Lombardo (@JosephMLombardo) October 30, 2023
To participate in the Fund, charter school operators will undergo a formal application process. Opportunity 180 and EFF will vet the applicants and lend to charter schools that meet a specific set of criteria. This includes serving historically underrepresented populations and expanding access to a high-quality, public education that prepares students for college and career success.
"As the largest charter school investment in state history, this investment will dramatically increase school choice opportunities in Nevada, especially in underserved communities," Lombardo said in a statement.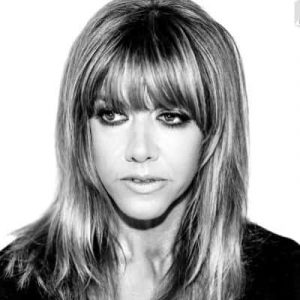 Latest posts by Megan Barth
(see all)