WCSD Introduces 4th, 5th Graders to 'Bodies with Vulvas and Penises'
The sex-ed curriculum was derived from the National Sexuality Education Standards (NSES) and developed by a series of extreme-left, progressive organizations
By Megan Barth, July 20, 2023 5:30 pm
The Washoe County School District's (WCSD) sex-ed curriculum (S.H.A.R.E) for 4th and 5th graders (9-11 years old) teaches, in part, that "bodies with vulvas typically reach puberty before bodies with penises." The curriculum rarely mentions female and male. This new curriculum is not an adopted state standard, but could be adopted by the WCSD Board of Trustees at the upcoming, July 25th meeting.
In fact, the curriculum was derived from and aligned with the National Sexuality Education Standards (NSES), a sex-ed curriculum designed and developed by a series of extreme-left, progressive organizations including LGBTQIA+ nonprofits, Planned Parenthood, the Southern Poverty Law Center, and Advocates for Youth. (see below)
According to NSES, by the end of the 5th grade, students should be able to "describe the potential of hormone blockers on young people who identify as transgender."
Although this standard is not included in the proposed 5th grade curriculum for WCSD, the introduction of NSES into sex education standards could expand if the board approves these initial proposals.
Excerpts from the proposed WCSD sex-ed curriculum for 9-11 year olds include:
Bodies with vulvas tend to grow, on average, about three inches per year…Without enough muscle and body fat by adulthood, it is often not possible for bodies with vulvas to successfully get pregnant and carry a baby to term.

Most bodies with vulvas typically develop breasts.

Some bodies with penises may temporarily develop breasts. This is called "gynecomastia," and it can be very embarrassing and a sensitive issue.

One of the most dramatic changes a body with a vulva goes through is menstruating or getting a period.

When bodies with penises start producing semen – that's the fluid that comes out of their penises and contains sperm. It's normal for this semen to come out while sleeping. This is called a "nocturnal emission" or a "wet dream."

Most bodies with penises experience more muscle growth during puberty than bodies with vulvas.

If a couple (one partner has testicles and one has ovaries) is trying to have a baby, and after unsuccessful attempts, they need some help.

If a person with a uterus gets older (40+), it can be more challenging to become pregnant.

Just because someone has had sex before doesn't mean that they have to do it again.

Sometimes we might have feelings for people of all genders.

Our gender identity is our inner knowledge of what our gender is.

Explain that our understanding of which gender or genders we feel love and attraction for is called our sexual orientation.
This video produced by Shaftesbury, who also produced the the queer sports comedy Slo Pitch and Gay Means Girls for KarmaTV, will be featured in the 4th grade WCSD sex-ed curriculum (along with the septum ring of the instructor).
Another proposed video, produced by Amaze, discusses emotions associated with puberty, which include anxiety and depression.
A proposed video for 5th graders, related to menstruation, refers to "people with a uterus."
The videos were developed, in part, by Advocates for Youth, an organization who boasts:
 "Young people understand that reproductive and sexual health and rights are inextricably tied to social justice and the fight for liberation. Join thousands of youth activists and adult allies as we build a better and more equitable world." 
Advocates for Youth President Deb Hauser (she/her) holds a Masters in "population planning" and "speaks nationally about the interconnection between youth sexual health equity and racial and social justice." She is a self-proclaimed "abortion storyteller" and her organization trains youth activists as part of their sex-ed curriculum:
THIS IS WHY WE TRAIN YOUNG ACTIVISTS!

Congrats to Kim, one of our Student Organizers and also a Nevada Youth Activist Alliance member, for QUINTUPLING (yes, you read that right) the amount of gender neutral bathrooms at @unevadareno, and that's not all… pic.twitter.com/DP9vSyq2wp

— Advocates for Youth (@AdvocatesTweets) June 23, 2019
She also "has been at the center of numerous innovations in youth sexual health, rights and justice, including: co-founding the Future of Sex Education (FoSE)–an initiative producing the first-ever National Sexuality Education Standards."
These first-ever National Sexuality Education Standards have been updated into a second addition.
The updated NSES "reflects advancements in research regarding sexual orientation, gender identity, social, racial, and reproductive justice, and the long-term consequences of stigma and discrimination" and is designed for K-12 students and educators.
The updated NSES "calls attention to overt and covert discrimination, which may be based on biases, including institutional, structural, interpersonal, and internalized racism. The Standards also reflect a focus on conscious and unconscious bias to avoid possibly perpetuating stereotypes. Social determinants of health are also addressed with a focus on how characteristics such as to race, ethnicity, socio- economic status, sexual orientation, and gender identity and expression are related to inequitable health outcomes."
The partners and reviewers of these updated standards are numerous, but include: Planned Parenthood, the Southern Poverty Law Center, and the Gay, Lesbian and Straight Education Network.
According to their website, 41.3% of districts in the US have adopted the NSES and 41.3% of districts in the US follow standards based on the NSES.
The community is invited to publicly comment or email comments on this proposed curriculum at the July 25th meeting.
NSES-2020-web-updated-1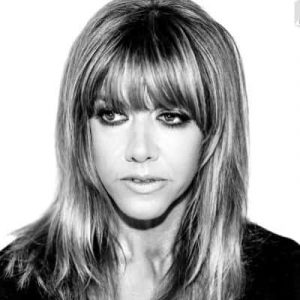 Latest posts by Megan Barth
(see all)