Assembly Republican Caucus Unites Against 'Controversial' Gun Legislation
ARC: 'Standing against infringements on the Second Amendment is one of the most important priorities of the Nevada Assembly Republican Caucus'
By Megan Barth, April 6, 2023 1:12 pm
Legislative Update: April 6, 2:37 PM: Although a representative from Everytown claims that a person under 21 could go hunting with their parent, the representative did confirm that a parent would be criminally charged, according to statute, if they took their child to recreationally shoot or practice with a firearm. 
The Assembly Republican Caucus (ARC) has issued a press release announcing that "Standing against infringements on the Second Amendment is one of the most important priorities of the Nevada Assembly Republican Caucus" referring to the "irregular" hearings that Assembly Democrats have convened to hear two gun control bills "that have been scheduled for irregular hearings on very short notice."
The ARC claims that "the hearings on these controversial bills have been scheduled on short notice at irregular times. We must say that the controversial nature of these bills warrants more than just a few days notice to provide testimony and bring evidence before this Committee. Furthermore, an irregular, special joint committee further confuses those who might wish to provide testimony."
The controversial bills the ARC cites are AB355 and AB354:
AB355 would prevent those under the age of 21 from obtaining certain long guns. In effect this would only disarm vulnerable, law-abiding citizens under the age of 21. A criminal intent on committing violent crimes will not be stopped by this law, but this law will stop, for example, a young woman who lives alone from procuring and responsibly owning a firearm for her own home defense. This legislation will do nothing to stop the career criminal already intent on breaking the law and invading her home.

AB354 makes it illegal to carry a firearm within 100 yards of an election site. Again, this will do nothing but make law-abiding citizens vulnerable to criminals who do not care about what is legal and what is illegal.
"As for the content of these bills, both of these would do nothing to prevent criminals from obtaining weapons. The logic of gun control measures like these always fails", the ARC said.
As reported by The Globe:
Democratic Assemblywoman Sandra Jauregui introduced Assembly Bill 355 which raises the age limit from 18 to 21 for semi-automatic gun possession and handling. The bill, in its current form, seemingly bans hunting or recreational shooting for persons under the age of 21.
According to the Legislative Digest:
Existing law authorizes a child who is 14 years of age or older and who, among other requirements, has a valid hunting license, to handle, possess or control a: (1) 29 rifle or shotgun; or (2) firearm capable of being concealed upon the person. However, existing law provides that the rifle or shotgun must not be a fully automatic firearm. (NRS 202.300) Section 3 of this bill prohibits a child who is 14 years of age or older from handling, possessing or controlling a semiautomatic shotgun or semiautomatic centerfire rifle.
Her Democratic colleagues Speaker Steve Yeager and Assemblywoman Daniele Monroe-Moreno are sponsoring this legislation.
In a report from Channel 5, Assm. Jauregui explained her reasoning behind the proposed legislation:
"It's important to know that since 2018, six of the deadliest mass shootings have been committed by people under the age of 21," she said.

She noted that current Nevada law requires anyone buying a handgun or getting a concealed carry permit to be 21 but allows an 18-year-old to purchase a semi-automatic weapon. "And do what we're trying to do is make that consistent."
Jauregui is herself the survivor of the 2017 mass shooting in Las Vegas. That shooting–committed by a 64-year-old man–left 61 people dead. Since then, she's pushed for changes in gun laws.
The bills will be heard this afternoon in front of the Joint Committee of the Assembly and Senate Judiciary Committees.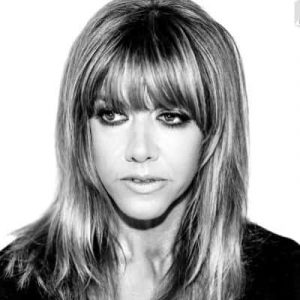 Latest posts by Megan Barth
(see all)