Assembly GOP Caucus Loses Over Half Its Members in 2023
9 out of 16 GOP members will not be returning to the Assembly
By Megan Barth, October 15, 2021 8:05 am
The Republican members of the Nevada legislature are concerned, with some expecting the Democratic majority to redistrict them into near obsolescence. Having covered what the Commissioners in Clark County are doing, and our interview with Jim Wheeler, we understand their concern. As redistricting looms, there is also opportunity as many Republican assemblyman are running for other positions throughout the state. Some have resigned or termed out. Due to these dynamics, there is plenty of opportunity for new candidates to run in the red seats that remain once the redistricting lines are drawn.
Three Assembly members have announced state Senate bids: Assemblywoman Lisa Krasner (R-Reno) is running for Senate District 16 as Ben Kieckhefer resigned and then was appointed by Governor Sisolak to the Gaming Commission. Assemblywoman Glen Leavitt (R-Boulder City) is running for Senate District 12; and Assemblyman Jim Wheeler (R-Minden) is running for Senate District 17.
Assemblyman Andy Matthews (R-Las Vegas) is running for state controller, and Assemblyman Tom Roberts (R-Las Vegas) is running for Clark County sheriff, left open by Sheriff Joe Lombardo who is running for Governor. Assemblyman John Ellison (R-Elko) is termed out of the Legislature.
Assembly Majority Leader Robin Titus (R-Wellington) has said she is exploring running for Senate District 17, while Assemblywoman Annie Black (R-Mesquite) told The Nevada Independent she is considering running for Senate District 12. Both have said they are waiting to see how redistricting affects district lines.
Finally, Assemblywoman Jill Tolles (R-Reno), having served in 3 regular legislative sessions and two special sessions, announced in her Thursday newsletter that she will pursue other personal and professional projects. She will return to teaching at UNR and the National Judicial College.
Known as a moderate and proudly bipartisan, Tolles noted, "It is my sincere hope the citizens will elect someone who will come dedicated to the role of a public servant, stay committed to facts and sound principles of decision making, work for the good of the state, and serve with integrity."
Politics and the legislature in Nevada has become increasingly hyper-partisan, with little or no compromise since progressive Democrats have held the majority.  The special session of the Legislature for redistricting is expected some time in November.  If recent legislative behavior is a guide, the lines will be drawn in a  partisan manner, giving Republicans a potential permanent minority in the Senate Chamber. According to recent buzz, Senate district 16 is in their crosshairs which may cause Krasner to duck and run elsewhere.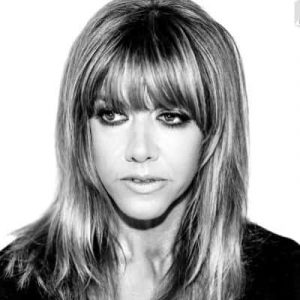 Latest posts by Megan Barth
(see all)