Planned Parenthood Endorses Mayor Schieve After Reno Approves 'State-Of-The-Art' Abortion Clinic
Shieve recently applied for and received Planned Parenthood's endorsement
By Megan Barth, October 11, 2022 12:20 pm
Reno mayor Hillary Schieve opens the following video expressing her horror at the Supreme Court's decision on Roe V. Wade. Although in 1990 Nevadans codified abortion into state law, Schieve promises, "As mayor, I will do whatever I can to use my voice to make sure this (Roe V Wade decision) changes."
Earlier this month, mayors overwhelmingly passed a resolution asserting that overturning Roe v. Wade would not just impact their residents' ability to access critical healthcare services, it would diminish federalism and the institution itself.

Watch: https://t.co/TyhHRhXCnS pic.twitter.com/GbjmAuzGun

— U.S. Mayors (@usmayors) June 24, 2022
Transcript:
Schieve: "It's horrific. I mean, I can't even imagine that this is the conversation we have having in this country today. It's really hard to believe. As a woman, I am completely offended. As a mayor, I will do whatever I can to use my voice to make sure this changes."
What has changed for Schieve is her recent application to and only endorsement from Planned Parenthood during her tenure. In order to receive their endorsement, Schieve had to respond to questionnaire and answer numerous questions related to abortion access, funding and services. Here are a few questions that required her 100 percent affirmation:
Will you support public funding (federal, state, and local) of comprehensive sexual and reproductive health care, including abortion services, for all individuals who rely on the government for their health care services?
Do you support Nevada teens' ability to access medical care including contraception, STI testing and treatment, and safe, legal abortion without forced parental notification?
Nevada is one of only three states that require parents to affirmatively "opt-in" their children before they can participate in sexual health education classes.

Do you support ensuring that all students get the information they need by changing the state law to require an "opt-out" policy rather than the "opt-in" model?
 Do you support Planned Parenthood receiving increased Medicaid reimbursement for services provided by their health centers as part of the safety net of community health care providers?
Will you support public agency partnerships with Planned Parenthood Advocates Mar Monte?
According to Planned Parenthood: "Only candidates with a 100% score on the questionnaire will be considered for endorsement. While a 100% score is required for consideration, the Board will also consider candidate viability and public positions on issues important to reproductive health care like advancing racial equity and social justice. Additionally, PPAMM often calls on elected officials to support policy that effects health center operations and patients' lives. (emphasis added). While we do not automatically endorse incumbents, their history of standing with PPMM and in support of Planned Parenthood's mission will be considered in the endorsement process."
What has also changed for tax payers in Reno is a possible public and political partnership with Planned Parenthood in relation to a wealthy, neighborhood-adjacent piece of land approved by the City of Reno, for a Planned Parenthood "flagship healthcare center."
As previously reported by The Globe:
Planned Parenthood announced in their winter newsletter that they were expanding their footprint and abortion services by securing land and building a "flagship health center" in Reno, Nevada.
Per their newsletter, Planned Parenthood's Mira Monte's CEO Stacy Cross confirmed that Nevada is a "safe haven" for abortions "no matter what SCOTUS decides":
Whether the court rules this spring to overturn Roe v. Wade entirely or just upholds the Mississippi law, as is likely, at least 40 million people in the U.S. of reproductive age will be living in states that are hostile to their ability to choose whether or not to give birth. But not here. Not in Nevada or California, safe haven states where people can turn no matter what SCOTUS decides. And PPMM has been preparing. (emphasis added)
According to their announcement, Planned Parenthood has been preparing a massive expansion of abortion services by securing land that is "conveniently located near the Reno airport":
Thanks to your support, Planned Parenthood Mar Monte is growing. In Reno, we've recently purchased land to build a new flagship health center. Reno's new state-of-the-art health center will have increased space for abortion services – at 8,400 square feet it will be more than twice the size of our existing site. Scheduled to open in late 2022, it will be conveniently located near the Reno airport and other transportation hubs, making it an ideal location for local and out-of-state patients.
Schieve promised to use her voice as a "non-partisan" mayor to change the Roe V. Wade decision, but with her application and resulting endorsement, it looks as if Schieve may have used her office to cater to Planned Parenthood's expansion into Reno. By applying for and receiving Planned Parenthood's endorsement, she promises the abortion provider to use her political influence to publicly fund abortion and/or support policy that effects health center operations at their new "state-of-the-art" health center in Reno.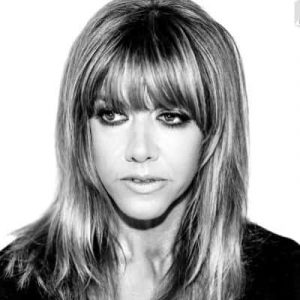 Latest posts by Megan Barth
(see all)