Planned Parenthood CEO: 'Nevada is a Safe Haven For Abortion'
CEO announced expansion in Reno prior to SCOTUS decision
By Megan Barth, July 28, 2022 1:12 pm
As reported by The Globe, vulnerable Nevada Democrats have used the Supreme Court's decision to overturn of Roe V. Wade as the centerpiece and fundraising tool of their respective campaigns even though abortion, up to six months, is codified in Nevada law. Yet, prior to the Supreme Court's decision, Planned Parenthood announced in their winter newsletter (see below) that they were expanding their footprint and abortion services by securing land and building a "flagship health center" in Reno, Nevada.
Per their newsletter, Planned Parenthood's CEO Stacy Cross confirmed that Nevada is a "safe haven" for abortions "no matter what SCOTUS decides":
Whether the court rules this spring to overturn Roe v. Wade entirely or just upholds the Mississippi law, as is likely, at least 40 million people in the U.S. of reproductive age will be living in states that are hostile to their ability to choose whether or not to give birth. But not here. Not in Nevada or California, safe haven states where people can turn no matter what SCOTUS decides. And PPMM has been preparing. (emphasis added)
According to their announcement, Planned Parenthood has been preparing a massive expansion of abortion services by securing land that is conveniently located near the Reno airport:
Thanks to your support, Planned Parenthood Mar Monte is growing. In Reno, we've recently purchased land to build a new flagship health center. We're relocating our West Oakland and Visalia health centers to increase the number of patients we can accommodate. And we're building a new high-complexity lab and training center at our new health center in San Jose that will support all patients and providers across our affiliate.
Reno's new state-of-the-art health center will have increased space for abortion services – at 8,400 square feet it will be more than twice the size of our existing site.
Scheduled to open in late 2022, it will be conveniently located near the Reno airport and other transportation hubs, making it an ideal location for local and out-of-state patients.

20220107_v03_donor_newsletter_winter_2022_mg_tsj_lms_tsj (1)

The Globe received this newsletter, yet Nevada Democrats didn't? It would be a surprise if Nevada Democrats weren't aware of these plans as Planned Parenthood Votes Nevada has endorsed a majority of their campaigns. A quick peruse through their respective Twitter accounts would have the average voter believe they missed the memo:
Today, @RepSusieLee joined @NevadaAG @AaronDFordNV and state Sen. @MelanieScheible to talk about efforts to protect abortion rights in Nevada. Lee referenced a roundtable she had with providers this week. My story on what those providers said ICYMI https://t.co/db5Y707zBk

— Michael (MJ) Lyle (@MjLyle) July 15, 2022
Let me be clear: As Attorney General, my first priority is upholding justice.

Justice includes refusing to extradite people who come to the Silver State for reproductive health care, as well as protecting abortion providers in Nevada.https://t.co/AspYp3sIFj

— Aaron D. Ford (@AaronDFordNV) July 14, 2022
Today, I signed an Executive Order to strengthen protections for reproductive freedom in Nevada. Reproductive health care is a basic human right — We are committed to ensuring safe access to abortions for women seeking refuge from the restrictive laws in their state. pic.twitter.com/WJXRW0ZvBf

— Governor Sisolak (@GovSisolak) June 29, 2022
Fearful rhetoric may work on a few, but when voters are polled, the economy continues to lead their concerns going into the midterms. Inflation has hit Nevadans the hardest costing the average household $9,663 per year. Only nine percent of Hispanics, a formerly reliable blue voting bloc for Democrats, indicate that abortion is an urgent issue, whereas 41 percent are concerned about inflation and 73 percent think the country is worse off than it was a year ago.
As Nevadans head to the polls this November, the economy is on the ballot, abortion is not. But one would be hard-pressed to find any of the above facts coming out of the mouths of endangered Democrats. But why use facts when you can fundraise off of fear?
The abortion facility will open in Reno in late 2022, but if it is prior to the midterms, a ribbon-cutting ceremony might be sparsely attended by Planned Parenthood endorsed Democrats if abortion rhetoric remains the centerpiece of their respective campaigns.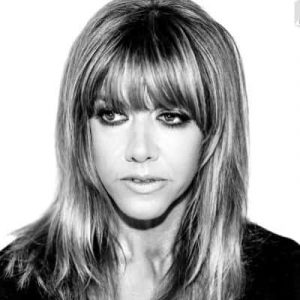 Latest posts by Megan Barth
(see all)