Rep. Susie Lee Cashes In Her CHIPS
Congresswoman has a history of legislative votes that benefit her financial portfolio
By Megan Barth, July 28, 2022 8:04 am
The CHIPS act passed the Senate this week, clearing another hurdle to Joe Biden's desk. This piece of legislation includes $52 billion to subsidize domestic semiconductor production and also benefits congressmen who have significant holdings in tech companies.
Rep. Susie Lee voted for the CHIPS Act and holds several hundred thousand in Apple stock.  Apple will be subsidized, as it is a major chip manufacturer. As a result, Lee stands to benefit financially from her taxpayer-funded office. This wouldn't be the first time Lee has supported legislation that benefits her substantial portfolio.
As reported by The Globe, as Lake Mead drains, Rep. Susie Lee makes financial gains.
Lake Mead's water levels are continuing to plummet to record lows.

That's why I'm fighting to improve our water recycling systems so Lake Mead can continue to provide fresh water and stability for Nevada families.
https://t.co/xQ7ClfuPsJ

— Susie Lee (@SusieLeeNV) July 26, 2022
In a concerning story in Mother Jones, reporter Emma Rindlisbacher raises ethical concerns and questions surrounding Rep. Susie Lee's portfolio investments and financial gains seemingly timed with her introduction of related legislation. The piece is all the more eye-opening because the venerable left-leaning magazine directed these concerns against a Democratic Congresswoman facing a tough re-election campaign. According to Mother Jones, the Congresswoman wrote yet another law that could set her up to reap millions.
According to the report:
The two-term Democrat also has a portion of her considerable personal wealth invested in a company that stands to benefit from the water recycling legislation she has championed. In March 2020, according to congressional financial disclosures, Lee and her husband—a casino executive—purchased between $1,001 and $15,000 worth of shares in Evoqua Water Technologies, a company that, among other things, contracts with federal and local governments to provide filtration systems and other technologies used in water recycling.

After their well-timed initial investment, Evoqua's stock price rose dramatically, going from $19 a share on March 6, 2020, to more than $48 at its peak in November 2021. It has since fallen to around $32 per share.

In June 2021—after the Lees' second investment in the company but before their third—Rep. Lee introduced legislation that would significantly expand federal funding for water recycling projects.
At that time, GOP challenger April Becker demanded Lee divest her holdings and apologize:
Members of Congress must be banned from trading stocks, and Susie should immediately divest her holdings and apologize for this unethical behavior.

— April Becker (@VoteAprilBecker) June 29, 2022
The Daily Beast, in another surprising swipe from a presumed fellow traveler, reported:
Last year, Lee notched a major win for her Las Vegas-area district by successfully pushing for casinos to gain access to the federal Paycheck Protection Program, which doled out loans to businesses hit hard by the pandemic.

That move in turn extended a lifeline to Lee and her family. Full House Resorts—a gaming company run by Lee's husband that the congresswoman personally has a direct financial stake in—applied for and received millions of dollars worth of those loans, The Daily Beast reported in June 2020.

Full House has recovered nicely since then. But in a new twist, the casino is now arguing that taxpayers should pick up the full tab for the $5.6 million government-backed cash infusion that kept them afloat.

According to a new report filed to the Securities and Exchange Commission, the company said it applied for loan forgiveness to the Small Business Administration and believes it will qualify.

If so, Uncle Sam would be granting a windfall to a business whose value on the New York Stock Exchange has tripled from pre-pandemic levels. And this spring, the company—which operates five resort properties in Nevada, Colorado, Mississippi, and Indiana—expanded one of its Colorado properties with a $3.4 million purchase that included a 'boutique hotel.'
Adding to Lee's ethical issues, according to Insider, Lee has "violated the STOCK Act more than 200 times totaling at least $267,000. Member (Lee) refused comment or didn't respond when asked about paying applicable fines under the STOCK Act."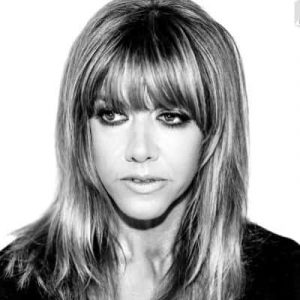 Latest posts by Megan Barth
(see all)