School Choice, Budget Battles Boil Over Into Special Session Of NV Legislature
Senator Gansert: Republican priorities have been met with 'disregard, disdain and dismissal'
By Megan Barth, June 6, 2023 8:49 am
Last minute amendments, partisan pork bills, school choice gridlock, "behind the bar" negotiations, 32 vetoes, and budget battles marked the final weeks, days and hours of the 82nd legislative session in Carson City. Due to the partisan impasse, negotiations will continue at the capitol as the legislature heads into a special session.
The upcoming special session marks the 34th special session in State history. The first legislative session occurred in 1867 and lasted for 20 days. The most recent special session was held for five days in 2021. In most cases, legislative sessions are limited in length to 20 days.
As reported by the Globe, a "Christmas Tree Bill" produced in both houses, included amendments that awarded millions in taxpayer money to a variety of nonprofits with ties to labor organizations. In a last-minute proposal, the Democratic majority added an additional $25 million to the Culinary Academy in Las Vegas, and academy whose Board of Trustees include Culinary Union 226 executives.
In the waning minutes of the legislative session, Republican Senator Heidi Gansert shredded Senate Democrats noting that Republican priorities related to capital funding for charters schools and additional funding for charter school teachers and support staff were met with "disregard, disdain, and dismissal."
WATCH: @HeidiGansert shreds Senate Dems for putting wasteful spending before solving problems.

"We've seen pork bills and there's been more bacon and lard tucked in those bills than you can find in a @FarmerJohnLA packing plant." #NVleg pic.twitter.com/6TWWM4as9j

— Nevada War Room – Better NV PAC (@BetterNevadaPAC) June 6, 2023
As the clock struck midnight, signaling Sin Die, the partisan impasse prompted the need for Republican Governor Joe Lombardo to invoke a special session of the legislature. In a released statement, the Governor announced:
"Late last night, the regular legislative session concluded. My office and I are conferring with legislative leadership this evening, and I anticipate calling a special legislative session in the morning. I will issue a proclamation to outline agenda items for the special session when finalized."
One of the agenda items is likely to be the Governor's priorities of school choice and opportunity scholarships–two of the many priorities that the Democratic majority has vehemently opposed.
Erin Phillips, President of Power2Parent Union told The Globe:
The democratic stance on Opportunity Scholarships is blindly idealogical.

Recent polling shows that 70% of Nevadans support school choice, while 69% support Opportunity Scholarships for families making less than $150,000 a year. We cannot consider education funding until school choice for our low income students is also funded.

The governor is asking for a mere 1% of the entire education budget to give low income kids a chance to escape a failing school. Democrats, led by Assemblyman Steve Yeager and Senator Nicole Cannizzaro, are holding up the budget and have forced a special session.

We can only draw one conclusion from their actions: Democrats do not value equal access to quality education for low income students. Families deserve to have the freedom to choose the educational environment that serves their children best, regardless of financial ability or home address.
This morning, The Las Vegas Review Journal highlights the battle and the Governor's vetoes in an opinion editorial, warning "Without Gov. Lombardo in Carson City, Nevada would be sliding closer toward on-party rule, like California.
With 32 vetoes (and counting) and historic multi-billion dollar budgets passed, the Democratic majority is only one seat shy in the State Senate from overriding a gubernatorial veto. As Californians have fled from the Golden State to the Silver State, the upcoming 2024 election will determine whether the Silver State descends into a beholden state to powerful special interest groups with political and financial ties to the Democratic majority.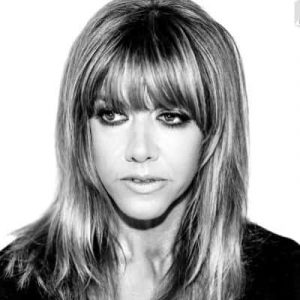 Latest posts by Megan Barth
(see all)