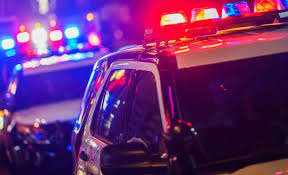 Friends Attacked in Downtown Las Vegas Parking Garage
By TheNevadaGlobeStaff, May 3, 2023 8:57 pm
LAS VEGAS – A night out in downtown Las Vegas turned into a nightmare for a group of friends who were attacked in a parking garage, according to a victim who wished to remain anonymous.
The man described being punched in the face and jumped by three other males who took a chain off his neck.
The situation quickly escalated as the attackers threatened to shoot the victim and his friends.
One of the victims was run over multiple times by the attackers' car, and the attackers pulled firearms on the group, according to the victim.
The Las Vegas Metropolitan Police Department is investigating the incident, but no official comment has been made.
Credits: 8 News Now
Copyright 2022 702 Times, NV Globe. All rights reserved.

Latest posts by TheNevadaGlobeStaff
(see all)