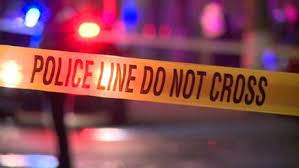 Sparks Police Investigate Apparent Murder-Suicide at Holman Way Residence
By TheNevadaGlobeStaff, June 7, 2023 12:04 pm
NEVADA – In a tragic incident, authorities discovered two deceased individuals inside a residence on the 3200 block of Holman Way in Sparks on June 6 at approximately 3 p.m. Officers from the Sparks Police Department, accompanied by paramedics, responded to the scene.
The investigation into this distressing event is now being led by Sparks detectives, who are working diligently to uncover the circumstances surrounding the incident. Early indications suggest that the man and woman found deceased were known to each other, leading investigators to believe that the incident was a result of a murder-suicide.
Further details regarding the identities of the individuals involved and the factors contributing to this devastating incident have not been released at this time. Authorities continue to gather evidence, interview witnesses, and examine the scene to gain a comprehensive understanding of the events leading up to the tragic outcome.
Credits: KOLOTV
Copyright 2022 775 Times, NV Globe. All rights reserved.

Latest posts by TheNevadaGlobeStaff
(see all)