$100 Million For 'Free' School Breakfast And Lunch
Back in February, Democrats estimated the appropriation to be $53 million
By Megan Barth, May 17, 2023 9:55 am
"There is  no such thing as a free lunch" is an expression that speaks to the idea that everything has a cost and nothing is truly free. Ultimately, it is the forced adherence to someone's bidding and Nevada Democrats have submitted a variety of "free"  proposals that come with a hefty price tag for Nevada taxpayers.
A bill regarding universal breakfast and lunch for schoolchildren continues to make it's way through the legislature and is sponsored by Democratic Assemblywoman Sandra Jauregui (AD-41). The bill will be heard Friday, May 18 at 8 AM.
Assembly Bill 319 makes appropriations to the Department of Education for the purpose of awarding grants of money to Nevada school districts to provide universal "free" breakfast and lunch for Nevada pupils. According to the fiscal notes, the appropriations total $100 million; $50 million for FY 2023-2024 and another $50 million for FY 2024-2025.
The appropriation would provide all students with "nutritious meals, no matter their zip code, regardless of their family's financial status." (emphasis added)
Back in February, Democrats estimated the appropriation to be $53 million.
.@sandra4nv has introduced a bill draft request to make an appropriation for Universal School Breakfast and Lunch Program to provide all Nevada students with nutritious meals, no matter their zip code. pic.twitter.com/ij5pDkZNex

— Assembly Democrats (@nvassemblydems) February 14, 2023
In a statement through her caucus, Jauregui notes: "…this program will ensure that every child in Nevada has access to the nutrition they need to thrive. We owe it to our students to provide them with a quality education and research shows part of that is ensuring they do not go hungry. By providing universal access to breakfast and lunch, we recognize the importance of education and the health of all Nevada students."
Many argue that we owe it to our students to provide curriculum, structure, discipline, and choices they need to thrive–no matter of their zip code and regardless of their family's financial status.
As reported by The Globe, Nevada ranks at the bottom in every educational category and violence has escalated in our schools since Restorative Justice measures were implemented through statute by the Democratic majority in 2019.
Although Governor Lombardo has budgeted a historic $2 billion for education, his education reform proposals which include school safety, school choice, and opportunity scholarships have been tabled or killed by the Democratic majority.
Dems in the state legislature waited 60 days to act on school safety only to kill Gov. Lombardo's bill and push one of their own.

Playing political games while students and teachers are forced into unsafe classrooms.

Note to Dems… Nevadans are watching. #NVleg https://t.co/i89pnSjO4l

— Nevada War Room – Better NV PAC (@BetterNevadaPAC) May 16, 2023
Instead of places of learning, schools have morphed into day care centers–void of disciplinary action and parental responsibility. As Democrats continue to prioritize special interests over school choice and opportunity, this latest proposal will ensure even more dependency on a zip-code based system that is, by all metrics, an abysmal failure.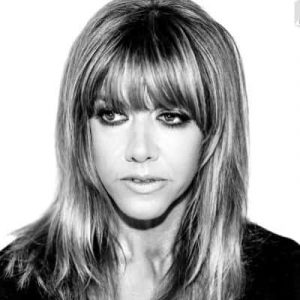 Latest posts by Megan Barth
(see all)