Despite Lombardo's $2B Education Budget, Dem Legislators Propose Additional $250M
Additional funding to provide significant pay raises for educators and support staff
By Megan Barth, February 3, 2023 1:03 pm
During his State of the State address, Republican Governor Joe Lombardo announced he was budgeting a historic $2 billion in new funding for public education, an increase of more than 22 percent from the current biennium. Adopting the Democrats' "Pupil Centered Funding Plan", this investment will be weighted and distributed based on an equity model which prioritizes English language learners, at-risk students, and gifted and talented learners.
The governor's budget proposes a historic increase of more than $2,000 per student next year. Working with the State Superintendent, the governor promised accountability and transparency and committed to "systematic changes in two years" if literacy rates and educational outcomes do not improve. The governor appealed to the Democrat-majority legislature to reinstate former Governor Sandoval's "Read by Three" law which was removed by the Democratic majority in 2019. The governor granted the public education system five years to improve literacy scores to ensure that students who are not proficient in reading be held back in the third grade until their scores improve.
Today, the Assembly Democrats announced that the legislators are proposing an additional $250 million in funding to provide significant pay raises for educators and education support staff:
Nevada Democratic Legislators propose additional funding to provide significant pay raises for educators and education support staff. pic.twitter.com/BCCiXJgcB2

— Assembly Democrats (@nvassemblydems) February 3, 2023
Speaker-elect Steve Yeager noted, "Although historic, we are not satisfied with the amount of K-12 education funding in Governor Lombardo's proposed budget. In this time of record revenues, we must do more."
Senate Majority Leader Nicole Cannizzaro added, "Nevada schools are facing record numbers of teacher vacancies, and it must be our top priority to ensure we have a qualified teacher in every classroom."
The Globe has chronicled Nevada's failing public education system. After former Republican Governor Sandoval signed the largest tax increase in Silver State history, raising $1 billion to "reform education", Nevada schools have fallen from 35th in the nation to 49th in the nation. According to Scholaroo, Nevada ranks 49th in educational attainment, 42nd in school quality, 46th in best school systems in America, 47th in numeracy rate and literacy rate, 49th in drop out rate, 48th in master degrees, and last in the share of doctorate degrees in the nation.
In 2018, the largest school district in Nevada, the Clark County School District (CCSD) budget was $2.4 billion. The district ranked 35th in the nation in education. In 2019, with a similar budget, the district ranked 50th. CCSD has also been plagued with violence, teacher and staff shortages, and lawsuits.
The proposed budget will be submitted during the upcoming legislative session which begins on February 6th. The Globe will be providing daily coverage from Carson City.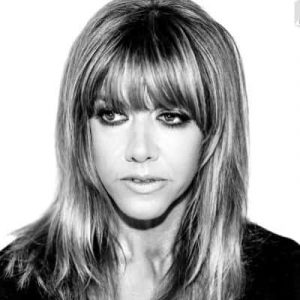 Latest posts by Megan Barth
(see all)