CCSD Parents, Student Sue District Over Sexually Explicit Assignment
Lawsuit sees damages in excess of $50,000 and a gag order and restraining order placed against the teacher and district administrators
By Megan Barth, December 20, 2022 3:17 pm
Back in May, The Globe snagged the first interview with Candra Evans, a mother whose public comments to the Clark County School board went viral. After being initially silenced by the CCSD Board of Trustees, the video of her exchange, posted by Libs of TikTok, went viral garnering over 2 million views and attracted national media attention.
A mom in @ClarkCountySch reads from a graphic assignment her daughter was required to do. Her mic then gets cut off because it's inappropriate for a public discussion.

Adults can't handle hearing this content yet they readily give it to kids in school. How does it make sense? pic.twitter.com/GFP1bGhNlg

— Libs of TikTok (@libsoftiktok) May 17, 2022
Evans' daughter had to act out the following monologue in front of the class, a theater class led by Kelly Hawes at the Las Vegas Academy of the Arts. According to Evans, this was not only inappropriate reading for a 15 year-old, but could violate Nevada law.
"I don't love you. It's not you, it's just (looks down) your d**k. I don't like your d**k or any d**k in that case. I cheated Joe. We were long distance and I'm in college and me and this girl, my roommate, started having some drinks and you know, I thought it was a one time thing but then we started going out for coffee, and started sleeping in the same bed. I never thought it would get this far but God, it was like fireworks, and made me realize that with you it was always like a pencil sharpener that keeps getting jammed. I've tried to look at it from all different perspectives, but the truth is, I'm a f*****g lesbian. I'll never love you or any man, or any f*****g d**k. I hope you find a nice straight girl because that's not me, and I'm tired of pretending that it is."
At the time of our interview, Evans told The Globe: "There have been a lot of comments about the language used and maybe kids do hear things that are a lot worse, but my entire family thought it was disturbing and inappropriate for a minor, and for most people. The pencil sharpener was the most disturbing, this is what changes the assignment from filthy, disgusting, and inappropriate to pornographic. I think a lot of people do not realize that this is our main issue."
The main issue for the Evans' family has now turned into a lawsuit against CCSD, seeking damages in excess of $50,000 and a gag order and restraining order placed against Hawes and district administrators so they "cannot further harm Evans' daughter or publicly comment on the case."
As reported by The Review Journal, Evans described Hawes' assignment as "unlawful, inappropriate and constituted sexual grooming and sexual indoctrination of her students." Evans also alleged that a district police officer falsified a report she made about the incident and "conspired with others" to prevent the report from being filed accurately."
The Globe reached out to Candra Evans for comment. Evans explained that her lawyers were appearing in court today and she has forwarded The Globe's request for comment to them. We will update the story with their response if received.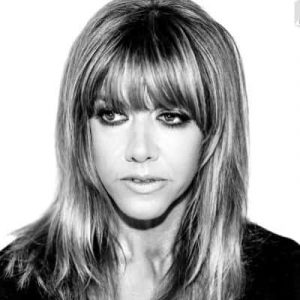 Latest posts by Megan Barth
(see all)