A Snail In The Coffin For Sisolak's Clean Energy Revolution?
If a rare snail prevails, the clean energy revolution may be derailed
By Megan Barth, September 13, 2022 2:39 pm
Nevada is home to Albemarle's Silver Peak, the only operating lithium mine in the United States. As state and federal governments push consumers towards electric vehicles, the need for lithium grows as lithium is a critical ingredient for batteries used in electric vehicles, solar energy storage, and consumer electronics.
The planned and federally-approved Thacker Pass mine in Humboldt County, slated to be the largest lithium mine is North America, is considered "ground zero" in the race to expand lithium mining to fuel the Biden/Sisolak clean energy revolution.
Yet, a coalition of tribal leaders, conservationists, community activists, ranchers, and, now, a rare snail found in Thacker Pass, may cause the clean revolutionaries to move at a snails pace. If a rare snail prevails, the clean energy revolution may be derailed. As reported by the Nevada Current:
A group of conservationists are seeking to get a tiny rare Nevada springsnail listed as an endangered or threatened species, arguing that the species is threatened by a planned lithium mine in Thacker Pass.

The Western Watersheds Project petitioned the U.S. Fish and Wildlife Service to list the rare Kings River pyrg under the Endangered Species Act. The pyrg is only known to live in 13 small isolated springs around Thacker Pass in Humboldt County, an area where Canada based Lithium Americas, plans to develop a lithium mine.

The mine secured federal approval early last year and has also secured a number of state permits required to begin construction of the project.

Conservationists claim the mine's operation would deplete aquifers that feed the springs inhabited by the Kings River pyrg, causing springs to dry up and threatening the species' survival.

"The potential extinction of the tiny King's River pyrg illustrates how delicate desert aquifers become heavily impacted by industrial mining activity," said Kevin Emmerich, director of Basin and Range Watch. "The Thacker Pass Mine would pump 1.7 billion gallons of water annually for 41 years. It would be unsustainable for much of the wildlife in the Montana Mountains and would become a death sentence for this rare springsnail."

Several tribes have also opposed the lithium mine— including the Reno-Sparks Indian Colony and the Winnemucca Indian Colony in Nevada. The Reno Sparks Indian Colony has challenged the mine in court in an effort to halt any excavation or construction at Thacker Pass. However a judge ruled against the tribes.
Back in March, The Globe reported that Sisolak signed a Memorandum of Understanding (MOU) for his "full-speed ahead" mission to "decarbonize the transportation sector" which requires all medium and heavy freight trucks to be electrically charged that enter and travel within Nevada.
According to the MOU, and closely mimicking his Democratic colleague Governor Gavin Newsom (CA), Sisolak commits to work towards 100% of new medium and heavy-duty vehicle sales to be zero emission vehicles by 2050, with a target of 30% electric vehicle sales by 2030.
Sisolak stated:
"I am proud to sign Nevada onto this agreement to ensure the State is well positioned to respond to regulatory changes at the federal level and to move us closer to meeting our greenhouse gas emissions reduction goals. Shifting toward zero emission vehicles will also help improve air quality for all Nevadans especially the most vulnerable in historically marginalized areas where the impacts from air pollution are greatest."
Taking talking points from the White House, Sisolak further claimed that that he was taking part in the "Clean Energy Revolution".
As mentioned by the Governor, this work includes following the guidance of President Biden's "Justice 40 Initiative" which outlines, in part, aggressive zero-carbon emission goals which include: the immediate pause of oil and natural gas leases; the elimination of fossil fuel subsidies, and exclusive reliance on union labor to build infrastructure.
Clean Cars Nevada may be a catchy slogan and hashtag, but there is an obvious, yet under-reported, catch. Sisolak's accelerated mission has run into a small snag–or rather, a small snail– that may derail a sustainable lithium supply needed for his clean revolutionary goals and Biden's Justice 40 agenda.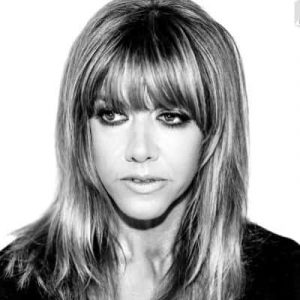 Latest posts by Megan Barth
(see all)