AG Ford Announces $285M Settlement With Walgreens
By settling with Walgreen's, AG Ford has brought in over $1.1 billion in opioid-related litigation
By Megan Barth, July 6, 2023 12:16 pm
Yesterday, Nevada Attorney General Aaron Ford announced that the Silver State has reached a settlement with Walgreen's regarding the company's role in the opioid epidemic. The settlement, announced at a press conference in Las Vegas on Wednesday, will bring in a total of $285 million to Nevada.
"When I first took office as attorney general, I made it clear that seeking justice for those harmed by the opioid epidemic was one of my top priorities," said AG Ford. "We have made it clear time and time again that those who harm Nevadans will be held accountable – today's settlement is only the latest example. I want to thank my staff and the law firm of Eglet Adams for the work they have done to ensure these settlements were possible and this money comes to Nevada to help its residents."
The $285 million settlement with Walgreens will be pad over 15 years and split between the state and the signatories of the One Nevada Agreement and a coalition of Nevada county and state governments. After litigation costs and fees, the state will retain approximately $98.1 million which will be placed in the Fund for Resilient Nevada. The signatories of the One Nevada Agreement will receive approximately $116.1 million.
In June, Nevada reached a $193 million agreement with Teva Pharmaceuticals and a $152 million settlement with CVS in May. By settling with Walgreen's, AG Ford has brought in over $1.1 billion in opioid-related litigation.
Previously, the state, along with all Nevada counties and cities that currently have active litigation against opioid companies, came to an agreement on the intrastate allocation of funds from opioid-related recoveries. The One Nevada Agreement on Allocation of Opioid Recoveries provides a framework for how funds from any Nevada opioid-related settlement will be fairly and equitably allocated among the state and various local governmental entities and used to remediate the harms, impact and risks caused by the opioid epidemic in the state.
In early 2021, the Legislature created the Fund for a Resilient Nevada, which directs state opioid recoveries to fund evidence-based programs through the Nevada Department of Health and Human Services. The law required the state to develop a State Needs Assessment which identifies the critical needs for attacking the impacts and effects of opioids throughout the entire state, and a State Plan for prioritizing funding for the needs identified in said assessment. The law also creates a mechanism for the state, counties and cities to work together in developing county needs assessments and county plans that complement the State Needs Assessment and State Plan.
The Nevada Current reported the extent of the opioid epidemic in Nevada:
The decade-plus opioid epidemic escalated from 2019 to 2020 at the height of the COVID-19 pandemic when the nation and Nevada saw increased opioid-related overdose deaths due to fentanyl. During that time overdose deaths in the state increased by 42%, higher than the national average of 33%, and fentanyl-involved overdose deaths increased by 227% in the state, according to the 2022 Nevada Opioid Needs Assessment and Statewide Plan released in December.
During the legislative session, former Clark County Sheriff Governor Lombardo pushed for legislation that charged a person with a felony for possession of fentanyl in any amount, thereby eliminating the prior threshold passed by the Democratic legislature in 2019.
As reported by The Globe, the Democratic legislature in 2019 passed AB 236 which decreased penalties for drug trafficking. Lombardo told The Globe:
"The statutes in AB 236 associated with sentencing and penalties related to narcotics trafficking, burglary, and larceny. The legislative body reduced felonies to misdemeanors and this has made it very difficult to make an arrest in that space. The legislature tied our hands in our ability to make an arrest in a violation of criminal law. In my opinion, it is very frustrating for us to respond to a call from a person in need and we can't do anything about it or have an individual held responsible for the actions they conducted in a criminal space."
Ford claimed that Lombardo's approach would take us back to the "failed" war on drugs. During a hearing Ford testified, "I'm not trying to recreate the war on drugs from the crack era."
A compromise was reached between the Democratic majority. Ford, and Governor Lombardo when the Governor signed Senate Bill 35.
As reported by The Nevada Current:
Ford's original version of SB 35 classified selling or possessing between 4 and 14 grams of fentanyl as a category B felony, punishable with a minimum term in state prison of one year and a maximum of 10 years.

That bill was amended to increase those thresholds for punishment to between 28 grams (about two tablespoons) and 42 grams of fentanyl or a drug that contains fentanyl.

SB 35 also establishes that those who possess or sell between 42 and 100 grams be charged with high-level trafficking, punishable by a minimum of two years and a maximum of 15 years in prison.

Although federal sentencing guidelines set longer prison terms than those in SB 35, the amount of substance required to trigger imprisonment is much smaller in the Nevada legislation.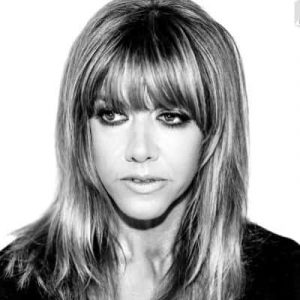 Latest posts by Megan Barth
(see all)