Gov. Lombardo Announces Three New Board and Commission Appointments
Former Lt. Gov. Krolicki will fill vacant seat on the Nevada Gaming Commission
By Megan Barth, January 30, 2023 11:21 am
On Friday, Governor Joe Lombardo announced three new board and commission appointments. Governor Lombardo announced his appointments of Brian Krolicki to the Nevada Gaming Commission, Adriana Guzmán Fralick to the Cannabis Compliance Board, and Donna Bath to the Commission on Judicial Selection.
Krolicki, former Nevada State Treasurer (1999-2006) and Lieutenant Governor (2007-2014), will fill the vacant seat on the Nevada Gaming Commission. In addition to his 16-year tenure as a Constitutional Officer, Krolicki has been a longtime business leader in Nevada, and he is credited with bringing critical economic development initiatives to the state throughout his time in public service and in the private sector.
Krolicki was elected state treasurer in 1998. During his tenure, Krolicki worked to make college education more affordable, and considered it "a cornerstone of his administration." He created the State Treasurer's College Savings Plan and Nevada's Prepaid College Tuition Program, and oversaw the set-up of the Gates Scholarship in Nevada.
On December 3, 2008, Krolicki was indicted on four felony counts. The charges were related to Krolicki's management of a multibillion-dollar college savings program as Nevada's state treasurer. Two of the counts were of misappropriation and falsification of accounts by a public officer, and two counts were of misappropriation by a treasurer. He faced up to four years in prison on each of the four counts for a maximum of sixteen years. Krolicki said there was no basis for the charges and called them a partisan political tactic by Democratic Attorney General Catherine Cortez Masto and U.S. Senate Majority Leader Harry Reid.
A Las Vegas judge later dismissed the charges, exonerating Krolicki and his Chief of Staff Kathy Besser.
Krolicki fills the position left open by Ben Kieckhefer's resignation to become Governor Lombardo's Chief of Staff.
Guzmán Fralick, a Reno-based attorney, will serve on the Cannabis Compliance Board. Guzmán Fralick has an extensive record of public service, having previously served as Legal Counsel to the Nevada Commission on Ethics, General Counsel to Governor Jim Gibbons, Assistant General Counsel to the Nevada Public Utilities Commission, and Executive Secretary to the Nevada Gaming Control Board and Nevada Gaming Commission.
Bath, a former County Clerk in White Pine County and Court Clerk to the 7th Judicial District, will join the Commission on Judicial Selection. In addition to serving as an elected official in White Pine County from 1992-2008, Bath served as an Economic Development Officer for the Northeastern Nevada Development Authority and served as a Rural Representative for former U.S. Senator Dean Heller.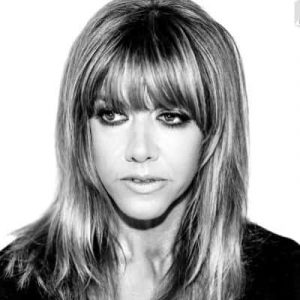 Latest posts by Megan Barth
(see all)