EXCLUSIVE: Complaints Filed Against Clark County Official For Using Position To Support Commissioner Justin Jones
Yvette Williams is the subject of both an Ethics Complaint and an Election Integrity Violation report
By Megan Barth, November 4, 2022 4:01 pm
Yvette Williams, the Chair of the Spring Valley Advisory Board, is the subject of both an Ethics Complaint and an Election Integrity Violation report for using her position as a county official to support the political campaign of Clark County Commissioner Justin Jones (District F).
The complaint was brought by Jenna Waltho, a former Clark County Planning Commissioner and Chair of the Enterprise Town Advisory Board. Waltho was controversially removed from the Planning Commission for running for elected office, setting the precedent that county officials are not to use their official positions for political purposes. Waltho's Ethics complaint and Williams original letter are included below: 
Jenna-Waltho-Complaint-November-4-2022

In her letter, Williams admits she doesn't know Jones' opponent Drew Johnson yet claims, without corroboration, that Johnson "has publicly opposed the County's effort to limit the number of [short-term rentals]."
Williams also writes, "…in 2018 I was honored when Justin appointed me as Chair of the Spring Valley Town Board and it has been my pleasure to serve in that role over the last four years, advocating for our community." This one sentence includes several troubling claims. 
While County Commissioners do appoint Town Advisory Board members, Williams was elected as chair by other Board members – not Jones, who has no such authority – in 2020, not 2018. Further, it is illegal for a Town Board member to serve as chair for more than two consecutive years.  
"I respect and defend [Williams'] right to express her opinions as a private citizen," Waltho writes in her Ethics Complaint. "However, as a sworn county official, both the substance and appearance of ethical violations should be avoided. Her letter has the appearance of unethical behavior as she uses her position as a Town Board member and chair to forward a political opinion."
Waltho's Ethics Complaint is the second Ethics Complaint related to Jones this year. In June, the Nevada Commission on Ethics issued a letter warning Jones that he had committed a violation of the Nevada Ethics Law. 
The Election Integrity Violation Report is also the second Election Integrity Report related to Jones in a matter of weeks. Johnson alleged Jones falsified citations in campaign mailers and lied about Johnson's statements and positions. Johnson's claims against Jones were later supported by investigations by the Las Vegas Review-Journal and KSNV News 3. Jones' own attorney did not deny the allegations. 
Additionally, Jones was in court last month for allegedly destroying evidence in an attempt to hide his role in a bribery scandal involving now-Governor Steve Sisolak. Jones, an attorney, was also penalized for lying to a judge under oath.   
Johnson told The Globe: "Justin Jones and Yvette Williams clearly believe they're above the law and the rules don't apply to them. That's exactly why I'm running — to stop the abuse of power we're seeing as a result of Democrats controlling every single seat on the Clark County Commission for 14 years. As County Commissioner, I won't let appointed officials play politics. I'll stop the troubling mob mentality we're seeing in Clark County government."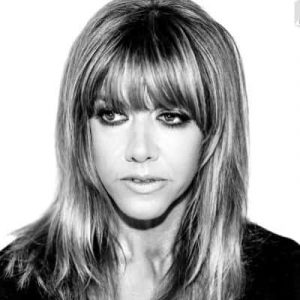 Latest posts by Megan Barth
(see all)