Cygnal Poll Signals Red Wave On The Nevada Horizon
Adam Laxalt and Joe Lombardo leading their Democrat opponents four days before the midterm election
By Megan Barth, November 4, 2022 12:59 pm
In yet another poll, Republicans are leading their Democratic rivals, signaling a red wave on the Nevada horizon. With only four days until the midterm election, a Cygnal poll shows Adam Laxalt and Joe Lombardo maintaining their leads over Senator Catherine Cortez Masto and Governor Steve Sisolak, respectively. Cygnal found that Lombardo has a dominate 15 percent lead among non-partisan and third-party voters.
Cygnal Poll: NEVADA 2022 Election

Senate
(R) Adam Laxalt: 46% (+3)
(D) Catherine Cortez Masto: 43%

Governor
(R) Joe Lombardo: 47% (+5)
(D) Steve Sisolak: 42%

Congressional Ballot
Republicans: 50% (R+8)
Democrats: 42%https://t.co/JaplmXt0Kz pic.twitter.com/J1yjatS8Ta

— InteractivePolls (@IAPolls2022) November 4, 2022
According to a report by American Greatness:
Laxalt leads Democrat Catherine Cortez Masto 46 percent to 43 percent on the Senate ballot with 6 percent undecided and 5 percent siding with a third-party candidate.

In the race for Governor, Republican Joe Lombardo leads Democrat Steve Sisolak 47 percent to 42 percent in the Silver State, with 5 percent undecided. Lombardo has a comfortable 15 percent lead among non-partisan and third-party voters, Cygnal found.

The poll also found that the GOP has an 8 point advantage over Democrats on the generic congressional ballot—49.8 percent to 42.0 percent. Another 8.3 percent of likely voters said they were unsure.

In the generic congressional ballot, Republicans have strong leads over Democrats among non-partisan and third-party voters (R+22), women age 65+ (R+14), and voters without a college degree (R+16), according to the poll. Women age 50-64 were split, while men were R+17 on the generic congressional ballot.
"President Biden is deeply unpopular, and his negative image is a weight that is dragging Nevada Democrats down," said John Rogers, a pollster with Cygnal.  "Biden's image is only at the waterline with Latino voters, and Biden is upside down with a -32 net image among non-partisan and third-party voters," he added. "With nearly half of Nevada voters saying the economy and inflation are their top priority, and 67 percent saying the country is going down the wrong track, Adam Laxalt and Joe Lombardo are in a strong position as we head towards Election Day."
Jon Ralston, CEO of the Nevada Independent, announced a potential Democratic doomsday on Twitter:
THE EARLY VOTING BLOG IS UPDATED!

Latest numbers show a slim lead for Dems statewide. The Clark Dem firewall is all but erased by the GOP rural landslide, leaving Washoe, with snow inbound, as the probable decider.

Ds will need ticket-splitters, minimal indie damage to survive. https://t.co/hAeRs14hLs

— Jon Ralston (@RalstonReports) November 4, 2022
As reported by The Globe, Washoe County could be the determining factor in the race for Senate and "toss-up" races up-and-down the ballot. NBC also realizes the importance of Washoe County. In a piece entitled, "The sleeper county that could decide the Senate," NBC notes the following:
There's a traditional formula for political parties in Nevada. For Democrats, the core of the calculus is driving up margins in Clark County, the home of Las Vegas and the largest county in the state, while trying to limit their losses in the rural counties. For Republicans, the reverse is true; they try to run up the score in 15 deep red rural counties while limiting their losses in Clark County.
According to Ralston, the margins in Clark County are anemic for Democrats. According to Cygnal, independents may do the damage that Ralston laments. With Washoe County in the spotlight, the saying "As Washoe goes, so goes Nevada" is ringing loudly during a time that the economy and 16 percent inflation are the top priority of voters. During these recessive times, the $10,402 voters are paying in inflationary taxes may be the price that cost Nevada Democrats the election and the U.S. Senate.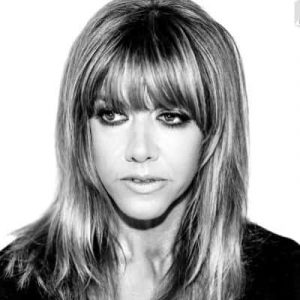 Latest posts by Megan Barth
(see all)