Centene Entities Maxed Donations to Sisolak After Medicaid Contract Approval
Centene did not disclose these donations in their public reports
By Megan Barth, November 4, 2022 12:10 pm
On October 22, 2021, the state of Nevada, led by Democratic Governor Steve Sisolak, announced Medicaid plans, which can be lucrative to the providers with SilverSummit Healthplan as an option. SilverSummit Healthplan is the Nevada entity of Centene. Centene is the nation's largest private managed-care provider for Medicaid, the government insurance program for people with low incomes or disabilities.
Less than two weeks after this announcement, Governor Sisolak's financial disclosure shows he received a total of $80,000 in donations from eight different Centene entities. These donations to Sisolak are larger than all contributions to a politician, in any state, they have donated to. Silver State Healthplan did not donate.
In order to get around Nevada's campaign contribution limits, these eight Centene entities donated $10,000 each, totaling $80,000. The Buckeye Community Health Plan of Ohio, Louisiana Healthcare Connections, and Peach State Health Plan of Georgia were among the Centene entities, with no direct business in Nevada, that contributed to Sisolak.
Notably, Centene did not disclose these donations in their public reports, but have listed numerous other donations in small amounts.
In a concerning and bombshell report by Kaiser Health News (KHN):
Centene had already sealed Medicaid deals in Nevada through its SilverSummit subsidiary — yet a potential new line of business was on the horizon. Sisolak, who is up for reelection Nov. 8, had just approved a new public health plan option that would later open up to bidding from contractors such as SilverSummit.

And then, less than two months after Centene's subsidiary contributions were made, Nevada settled with the company over allegations the insurer over-billed the state's Medicaid pharmacy program. The state attorney general's office did not publicly announce the $11.3 million settlement but disclosed it in response to a public records request from KHN.

Sisolak — who has accepted at least $197,000 from Centene, its subsidiaries, top executives, and their spouses since August 2018 — issued a statement through his campaign spokesperson Molly Forgey that said Medicaid contracts are awarded by an independent group. "There is zero correlation between Centene's donations and how the governor legislates," Forgey said. "The governor in no way acts unilaterally in decisions to award state contracts."

The contract went before the Nevada Board of Examiners for final approval. Sisolak is one of three voting members.

"The optics of this are pay to play when decisions are made," said Aunna Dennis, executive director of Common Cause Georgia, a nonprofit watchdog group. "It could be perceived as this health care company buying influence from lawmakers and elected officials."
Forgey is correct in that Sisolak did not act unilaterally, but as one of three voting members of the Nevada Board of Examiners, his influence is certainly apparent. What is also apparent, according to the KHN report, is the amount of political influence Centene wields through its donations.
Centene earns billions of dollars from governments and then uses its profits to back the campaigns of the officials who oversee those government contracts. The company has developed this sophisticated, multi-pronged strategy as it pursues even more state government-funded contracts and defends against sweeping accusations that it over-billed many of those very governments.
The Nevada Board of Examiners includes Democratic Attorney General Aaron Ford and Republican Secretary of State Barbara Cegavske. Therefore, it is also concerning as to the secrecy surrounding Centene's settlement with Attorney General  Ford.
An $11.3 million settlement related to overcharging medicaid for prescriptions is newsworthy and would seemingly be worthy of an announcement from the Ford's office. Yet, the answer may be found in the report by KHN:
Since last year, state attorneys general, whose campaigns are benefiting from the associations' money, have negotiated massive settlements with Centene over accusations the company's prescription drug programs over-billed Medicaid.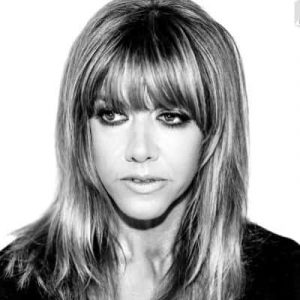 Latest posts by Megan Barth
(see all)