EXCLUSIVE: RGA Launches $1.3 Million Ad Highlighting The Sisolak's Corruption
Accuses Steve and Kathy Sisolak as pay-to-play politicians
By Megan Barth, September 19, 2022 3:31 am
The RGA Nevada PAC, an affiliate of the Republican Governors Association, is launching another seven-figure, $1.3 million ad in the Vegas market entitled "Sweetheart Deals" highlighting the scandals surrounding the Sisolak's questionable no-bid contracts related to Northshore Labs and the Southern Nevada Water Authority. As Sisolak centers his campaign around abortion, the RGA focuses on Sisolak's alleged corruption and cronyism.
NARRATOR:
Pay-to-play politicians Steve Sisolak gifts donors with government contracts, even one whose Covid tests failed 96 percent of the time. 
And Sisolak's wife took a 250 grand no-bid contract from his cronies while he was governor.
Nevadan's are still struggling from Sisolak's lockdowns. Gas, rent, and groceries are crushing their budgets.
But instead of helping them, Sisolak is cutting sweetheart deals and taking care of himself. 
As reported by The Globe, GOP nominee Sheriff Joe Lombardo has publicly accused his Democratic rival of cronyism, corruption, and cover up, referring to the Northshore Clinical Labs scandal as the "biggest scandal and biggest coverup in our history."
Today, I called on the Interim Finance Committee to look into reserving funds for victims of Northshore.

Do you know how many outlets bothered to do a story on that? 0.

— Joe Lombardo (@JoeLombardoNV) August 31, 2022
In order to further highlight this scandal, initially exposed in an investigative and disturbing piece published by ProPublica, RGA Nevada PAC launched a prior TV ad entitled "Cronyism", hitting Governor Steve Sisolak for fast-tracking a shady COVID testing company, Northshore Clinical Labs, that got 96% of their test results wrong while raking in over $165 million of tax payer funds. Northshore has close ties to one of Sisolak's campaign donors and his administration is under investigation for the scandal.
In a report by 360 News Las Vegas, questionable ethics, self-dealing and conflicts of interest could be alleged in a review of Governor Sisolak's financial disclosure form which lists Kathy (Ong) Sisolak'a related business entities that operate for his/their economic gain.
"From giving shady companies government contracts at the request of his campaign donors to continuing his wife's no-bid government contract while in office, Governor Sisolak has made a mockery of the governor's office," said RGA Spokeswoman Maddie Anderson. "As Nevada families are struggling to pay for basic goods like gas and groceries in the Biden-Sisolak economy, it's clear Sisolak is only looking out for number one."
In a recent Emerson USA Today Poll, the race between Governor Sisolak and GOP nominee Joe Lombardo is in a dead heat. The candidates have confirmed their first gubernatorial debate hosted by the Nevada Independent during their annual Indy Fest. The October 2nd debate will be moderated by Jon Ralston, CEO of the Nevada Independent.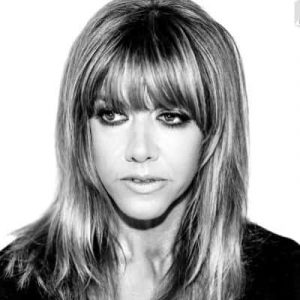 Latest posts by Megan Barth
(see all)