Lombardo Accuses Sisolak of Cronyism, Corruption and Coverup In Northshore Labs Scandal
State-contracted Covid testing company missed 96 percent of cases
By Megan Barth, August 31, 2022 1:18 pm
In a tweet yesterday, GOP gubernatorial contender, Sheriff Joe Lombardo, referred to the Northshore Clinical Labs scandal as the "biggest scandal and biggest coverup in our history." Today, the Republican Governor's Association (RGA) doubled-down on the accusations by releasing a $2.5 million ad (see below) entitled "Cronyism" and called Governor Steve Sisolak "corrupt."
Do you know how many stories the media have run on Northshore, the biggest scandal in our history, since it broke months ago? 0.

This will go down as the biggest cover up in our history and those in the media that don't cover this scandal thoroughly are complicit in the cover up

— Joe Lombardo (@JoeLombardoNV) August 31, 2022
In order to further highlight this scandal, initially exposed in an investigative and disturbing piece published by ProPublica, RGA Nevada PAC, an affiliate of the Republican Governors Association, launched a TV ad entitled "Cronyism", hitting Governor Steve Sisolak for fast-tracking a shady COVID testing company, Northshore Clinical Labs, that got 96% of their test results wrong while raking in over $165 million of tax payer funds. Northshore has close ties to one of Sisolak's campaign donors and his administration is under investigation for the scandal.
🚨 NEW AD 🚨

While Nevadans were battling the pandemic, @GovSisolak was fast-tracking shady contracts for a COVID testing company at the request of his campaign donor.

The only problem? The company got 96% of their results WRONG. Sisolak will pay for his corruption in November. pic.twitter.com/ze7YPEtkBY

— The RGA (@GOPGovs) August 31, 2022
Transcript:It's a tale of corruption and cronyism that cost lives.Steve Sisolak's Administration fast-tracked a government contract for a shady company tied to a campaign donor. Sisolak got thirty eight grand in campaign cash. His donor's sons got a COVID testing contract for their client. But ninety six percent of their tests failed to identify COVID cases…while Nevadans were dying. Now there's an investigation…and Steve Sisolak is caught in the middle.
In a statement released in response to the ongoing federal investigation into Northshore, Sisolak's spokesperson Meghin Delaney called Northshore's negligence "despicable."
"They took advantage of states and local municipalities at a time when millions of Americans were relying on their services," Delaney said in the written statement. "In order to hold Northshore accountable for these fraudulent practices, the State of Nevada is assessing its legal options."
"While Nevadans were battling the detrimental effects of the pandemic, Governor Steve Sisolak was helping campaign donors land government contracts," said RGA Spokeswoman Maddie Anderson. "As a result of Sisolak's cronyism, 96% of Nevadans who were tested for COVID by this corrupt company received inaccurate test results. Nevada families deserve better."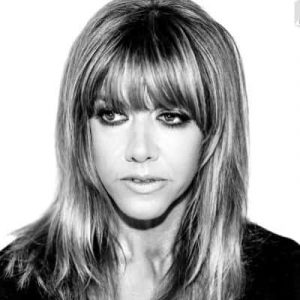 Latest posts by Megan Barth
(see all)