RGA Places Six Figure Ad Buy In Reno Market
Nevada is top pick-up opportunity in toss-up Governor's race
By Megan Barth, August 12, 2022 10:01 am
The Republican Governor's Association (RGA) Nevada PAC has placed their first expenditure in the election cycle with a six-figure ad buy in the Reno market. Nevada is one of the RGA's top pick-up opportunities as recent polls show Governor Steve Sisolak and GOP challenger Sheriff Joe Lombardo in a statistical dead heat.
NARRATOR:
Gas prices are soaring. Inflation is at a 40-year high. Nevada is failing behind.

Why? Because Joe Biden and Steve Sisolak pushed for liberal spending and higher taxes we can't afford.

Nevada deserves better.

Sheriff Joe Lombardo is keeping our streets safe…even after Sisolak cut funding for law enforcement.

And Sheriff Joe Lombardo has a detailed plan to cut our taxes, fight inflation, and get Nevadans back to work.
Last week, Governor Sisolak told Sheriff Joe Lombardo to "do his job" in response to rising crime rates in Las Vegas. The Clark County Sheriff quickly reminded Sisolak that it was the Democratic governor's "radical soft-on-crime legislation" that has "left Nevada law enforcement to clean up his mess."
You raised the felony threshold. You make my officers issue citations instead of arrests. You lowered penalties for fentanyl and drug dealers. You took away harsher penalties for career criminals.

You did that, Steve.

And you left Nevada law enforcement to clean up your mess.

— Joe Lombardo (@JoeLombardoNV) August 6, 2022
"From pushing to raise taxes on hardworking Nevadans, to shuttering small businesses during the pandemic, to cutting funding for law enforcement, Governor Sisolak has made every attempt to run Nevada into the ground," RGA Spokeswoman Maddie Anderson told The Globe.  "Sheriff Lombardo has a plan to turn Nevada's economy around, cut taxes, and further embolden law enforcement to tackle violent crime. In the face of rising inflation and surging crime, Lombardo is the leader Nevadans are desperate for."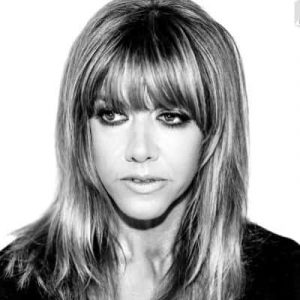 Latest posts by Megan Barth
(see all)