Reno Police Chief Endorses Sen. Cortez Masto
Chief Soto, a registered Republican, makes his first Democratic endorsement
By Megan Barth, August 11, 2022 3:17 pm
Reno Police Chief Jason Soto has announced his support of Democratic Senator Catherine Cortez Masto's re-election campaign in "toss-up" race against GOP challenger Adam Laxalt. According to voter registration records, Chief Soto is registered Republican. This endorsement is his first Democratic endorsement.
"No one has done more than Catherine to support law enforcement in the Senate."

I'm honored to have Police Chief Jason Soto's endorsement and I'm grateful for his career-long fight to keep our communities safe.https://t.co/yG7zDvymUd

— Catherine Cortez Masto (@CortezMasto) August 10, 2022
His endorsement was announced Wednesday morning in a news release put out by the Cortez Masto campaign: "While some politicians claim they stand with police, Catherine Cortez Masto shows her support of police through action. She was a tough-on-crime attorney general who worked directly with us to help keep Nevada communities safe, and no one has done more than Catherine to support law enforcement in the Senate. I'm proud to stand with Catherine because she's always fighting for Nevada, and I know I can count on her to help me and my agency when it matters most."
According to her campaign website, Chief Soto also sang her praises back in November 2021:
Back in May, The Globe reported a scoop picked up by Fox news revealing numerous Nevada police groups switched their endorsements from Catherine Cortez Masto:
Several police groups that have backed incumbent Nevada Sen. Catherine Cortez Masto, a Democrat, have switched their endorsement over to Republican candidate Adam Laxalt.

Laxalt, the former Silver State attorney general who is running to unseat Cortez Masto, received a key endorsement from the Public Safety Alliance of Nevada (PSAN), which represents over 10,000 law enforcement officers in more than 100 state and local groups.

Eleven of the member organizations switched their support to Laxalt, as well, including the Nevada Fraternal Order of Police, the Las Vegas Peace Officers Association, and Peace Officers Association of the Clark County School District.

PSAN director John Abel said Laxalt "stood by cops when it mattered, and we are proud to stand by him now."
Since then, Laxalt has received endorsements  from two national law enforcement groups: the National Association of Police Organizations and the National Border Patrol Council.
Cortez Masto has endorsements from the Nevada Association of Public Safety Officers and Nevada Law Enforcement Coalition.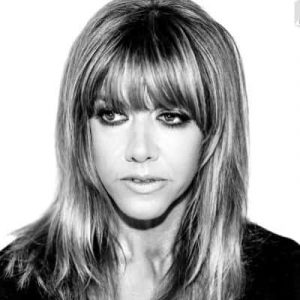 Latest posts by Megan Barth
(see all)