Kamala Harris Meets With Unions and State Dems in Las Vegas
Harris touts July inflation numbers as 'progress' blasts 'extremist, so-called leaders'
By Megan Barth, August 11, 2022 11:58 am
Yesterday, Vice President Kamala Harris spoke at the United Steelworkers' annual convention held at the MGM Grand Casino. After her speech, she met privately with Culinary Local 226 and held a roundtable with Nevada Democratic lawmakers on abortion rights. Noticeably absent were Governor Sisolak, Senator Cortez Masto and Representatives Susie Lee and Dina Titus.
During her address at the MGM, Harris sang the praises of expanding union membership nationwide, citing union drives in Amazon warehouses and Starbucks locations.
When unions are strong, America is strong. pic.twitter.com/7mN51f12x3

— Vice President Kamala Harris (@VP) August 10, 2022
Harris added:  "The strength of America is because of the workers in America, the protection of workers of America, and the recognition of the dignity of the work that those workers do."
She also touted the Biden administration's latest legislative accomplishments: the $740 billion Inflation Reduction Act and the CHIP act which will expand computer chip manufacturing in the U.S.
Citing the Inflation Reduction Act, Harris said: "Our nation's largest corporations will now start paying their fair share."
She also claimed that zero percent inflation, recorded in July, was progress. As reported by The Globe, inflation in Nevada was last recorded at 14.9 percent.
The abortion roundtable with Democratic Nevada lawmakers featured Attorney General Aaron Ford and Senate Majority Leader Nicole Cannizzaro and followed the Supreme Court's decision on Dobbs v. Jackson Women's Health Organization–a decision that returned abortion legislation to the states. In Nevada, abortion, up to 24 weeks, was codified into law by a voter ballot initiative in 1990.
In Nevada, I convened state legislators to discuss their ongoing work to protect access to abortion. These leaders noted the prevalence of misinformation and disinformation surrounding reproductive health care and the impact of Dobbs on women in their state. pic.twitter.com/NpYHmu0bYD

— Vice President Kamala Harris (@VP) August 11, 2022
Harris falsely claimed that abortion was a constitutional right during the roundtable: "The United States Supreme Court, with the Dobbs decision, took a constitutional right that had been recognized from the people of America. From the women of America. What we have seen around the country are extremist, so-called leaders passing laws to punish women, to criminalize healthcare providers" she said.
As reported by the Globe, Planned Parenthood considers Nevada a "safe haven" for abortion and is currently building a massive, state-of-the-art 8,400 square foot abortion facility near Reno airport.
Republicans were quick to respond to the Vice President's visit to the Silver State.
"Vice President Harris' visit to the Steelworkers Union convention today is a slap in the face to hardworking Nevadans who her party just voted to raise taxes on during a recession and yet another attempt to distract voters from the issues affecting them every day. The VP can drop in and make guest appearances all she wants, but the Biden administration and Nevada Democrats' failed records speak much louder than any speech she could give." – RNC Spokesperson Hallie Balch
"Struggling with their record-low approval ratings, the Biden-Harris Administration is doing everything they can to ensure that Democrats have another two years to keep our borders open, dismantle American energy, plunge our economy further into recession, and push radical leftist indoctrination in our schools," Adam Laxalt said in a statement. "Kamala Harris hopes her glamorous visit with Masto will distract Nevadan voters from the real issues: inflation is at 40-year high, weekly earnings for middle class families have been down for 16 consecutive months, gas and diesel prices remain unaffordable, and consumer confidence is near its record low."
Sen. Catherine Masto's campaign hit back: "While Senator Cortez Masto works to lower costs for Nevada families, Adam Laxalt is getting right working for a longtime D.C. lobbyist at a firm representing big oil companies squeeing Nevadans at the pump. Laxalt is out for himself, not Nevada."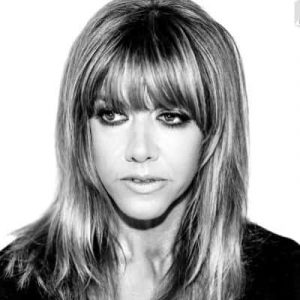 Latest posts by Megan Barth
(see all)