The Globe Weekend: Clark County Commissioner Hopeful Jenna Waltho
Interview with GOP newcomer hoping to unseat Justin Jones
By Megan Barth, May 28, 2022 9:15 am
Former Clark County Planning Commissioner Jenna Waltho is a newcomer to the GOP and to politics, a fact that has created somewhat of a rumor mill surrounding her candidacy for Clark County Commissioner District F. Due to her appointment by Democratic Commissioner Michael Naft to the Planning Commission, she has been labeled a "Democrat plant." Her change from a non-partisan voter to a Republican voter, prior to her candidacy, has also raised some eyebrows. In this interview, Waltho attempts to dispel those myths and make her case as to why she would be best-suited to represent District F.
Thank you @MichaelNaft https://t.co/3CQLUf2N2y

— Jenna Waltho (@JennaWaltho) January 15, 2021
Leaving Kansas after college, Waltho headed to Las Vegas with dreams of becoming a casino host and working in the hospitality industry. Those dreams were soon dashed with the financial collapse in 2008. Laid off from her job on the Las Vegas Strip, she "went back to her collegiate degree" in apparel marketing and management and has been a manager of a luxury retailer for 9 years. "I have so much respect for the service industry. I love what I do and I love my community. I never had political aspirations until I bought a home in District F and watched how Commissioner Jones has used his position for his own personal agenda. He has taken more land from the rural communities than any other commissioner and is attacking people's lifestyles."
Her advocacy of Rural Neighborhood Preservation (RNP) started when she became a member of the HOA and then applied to serve on the Enterprise Town Advisory Board–a volunteer position that serves as a representative of the neighboring community. "It happened organically" she said. The County Commissioners decide, based on the applications, who will serve on these town advisory boards and Waltho was approved and served for four years–two as Chairwoman. "I was vocal against what was going on in Enterprise–the spot zoning, the land development. "The Advisory Board and the Planning Commission would all vote against a certain development, but the County Commissioners would vote for it and the project would go through", Waltho said.
So what good is a town advisory board or a planning commission if the Commissioners have the final say?
"Exactly. And although I might be the sole Republican on the board, it is my job to lobby on behalf of my community. This is what is missing on the Board of Commissioners. I believe that their latest move against me, having me removed from the Planning Commission, is their first step in eliminating other positions and even Town Advisory boards."
Although Waltho was vocal and often a "no" vote, she was called by Naft in 2021 to serve on the Planning Commission due to her work and experience. A year and a half later, Naft and the Commissioners changed the rules and fired her. She has now been replaced by someone who has no land use of zoning experience.
This latest controversy was covered by The Gateway Pundit. Waltho claims she now poses a threat to the "Boys Club Cabal" as she was an outspoken critic of the over-development and "spot zoning" of District F, specifically in the RNP.
"Justin Jones land use and spot zoning has been a disaster. This is an attack on people's lifestyles. Many people moved to these rural neighborhoods because they wanted to be away from the crowds, have land to raise chickens and horses and animals and just wanted to be left alone. I have spent hours and hours working and living with these neighbors, and I am one of their biggest advocates.
Jones used the "Save Red Rock" issue, took that and ran with it, got people involved, and he turned out to be completely different. Justin Jones has taken more acreage and land from the RNP the any other commissioners. He ran in 2018 and lied to us.
I rose from the ranks of planning and land zoning, I can see how they believe I am a threat. I also voted to pass certain things because the developer and neighbors were happy. So, to me, they removed me for political reasons."
The Globe: What do you believe are the duties and responsibilities of the Commissioner?
The Commissioner is a person that is running the district and making sure that the district is thriving. District F is unique and each community within the district has different concerns, so it is the role of the Commissioner to ensure that each portion is getting what it needs. The public's main concerns are public safety and a vision for development. Right now there is no vision. It's spot zoning. The Commissioners serve on different boards and need to ensure transparency. The Water Board is an example. Where is the water coming from for all this development? No one wants to address what is going on with the water. I will address it and provide transparency. Regulations also need transparency and with that comes the responsibility to feed  education and information to the residents. The Commissioner needs to do what is  best for the district and not for their own personal agenda.
What are your thoughts on the Revised Master Plan named Transform Clark County?
Transform Clark County is the master plan for the county and it needed to be updated. The County did a good job getting information out there and had citizen engagement and invited stakeholders to bring ideas and insights for the rewrite.
We haven't seen where this is going yet for the development codes. That is still a work in progress.
Growth is a great idea, but in retrospect, we have to have responsible growth. The vision has to be what the district should look like and how that should happen. If you have the vision, we need to get public works involved to see if they can handle the growth based on infrastructure needs–sewers, roads, schools, public facilities, as well as housing and jobs. Where are people going to work? Everything must be lined up and spot zoning doesn't achieve this. Again, we need transparency on the water issue.  
I understand some neighbors don't want growth, but some of the growth hasn't been done in the right way and that could be the reason as to why.
Affordable Housing has been a hot topic. How does this type of development impact communities?
The need is there–especially for seniors and in certain areas. We need to be mindful of what is best for the future tenants. We can't put them where there is a lack of public facilities. A community center, public transit, and grocery stores must be accessible. Also, where are the tenants going to work? An RTC bus takes 2 hours from Enterprise to the Strip. I rode the bus on that route and it took me two hours from my home in Enterprise to get to work. We can't put affordable housing in Enterprise if the shortest commute is 2 hours. We also can't expect people to walk everywhere. It comes back to vision and always location. The last thing we want to do is put affordable housing where people can't thrive. 
The Commissioners, led by Justin Jones, passed a resolution labeling Covid misinformation as a threat to public health.  The resolution passed 5-2.  How would you have voted?
I would have voted with the minority and voted against Jones and the other four commissioners. The County had no business putting this on the agenda. Again, this was a reflection of Jones using his position for his own personal agenda.
Where do you draw inspiration from?
I have been volunteering with the Junior League for years and have worked alongside some amazing women and have learned so much.
I draw inspiration from women who can do it all and who are actively involved in their community. To me, this isn't a party issue, but I'm looking at women who do it all and do right by the community. That is what inspires me. I am not running for my own personal gain. I could stay working in my current job and be just fine.  
I stepped up to give people a choice and to give back to my community. I was raised to do that and in college our sorority encouraged service. The community's agenda needs to be put first.  
What woman in politics do you admire?
I have heard much about Nikki Haley and have watched her. Although I have never met here, I am told by a good friend, who does fundraising, that she talks and listens to her audience, and has been a model representative of her constituents when she was Governor. I think that is what makes a good politician–that you are actively listening and that the constituents feel support from their elected officials. 
I love running for this position because I get to be in the neighborhoods, talking to people, and walking in the community. I don't have any aspirations after this. My candidacy just happened organically–but I understand the lower boards and gained an understanding and experience of how government agencies work and don't work and I am the only candidate with this experience running in District F.
#vote #clarkcounty #Nevada pic.twitter.com/4YrNzBGcgO

— Jenna Waltho (@JennaWaltho) October 21, 2020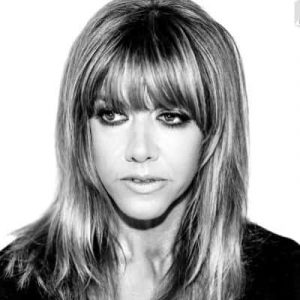 Latest posts by Megan Barth
(see all)