County Commissioner Jones Accused of Deleting Texts and Colluding with Sisolak
Jones: 'If Sisolak doesn't want to play, then it's going to blow up in his face tomorrow'
By Megan Barth, April 15, 2022 12:03 pm
If you are not a resident of Nevada—or have recently moved to the state—you may not be aware of the power that elected County Commissioners wield. In Clark County, for example, the commissioners serve as "ex-officio" as the governing bodies of the Las Vegas Valley Water District, Clark County Water Reclamation District, University Medical Center of Southern Nevada, Big Bend and Kyle Canyon Water Districts, and the Clark County Liquor and Gaming Licensing Board.
Clark County commissioners (all Democrats) have imposed mask mandates, proposed taxes on water usage, and have approved or denied proposed land and structures for development–this approval or denial is where the latest controversy begins.
In a lengthy report by The Las Vegas Review Journal, Democratic Commissioner Justin Jones (District F) has been accused by attorneys of a development company of deleting public records (text messages) and colluding with Governor Sisolak to impede their development efforts in Red Rock Canyon.
Clark County Commissioner Justin Jones has been accused of deleting text messages he sent and received prior to a key vote in 2019 that effectively delayed a controversial proposed housing project overlooking Red Rock Canyon.

The texts were sought as evidence by lawyers for developer Gypsum Resources LLC, as part of the company's federal Chapter 11 bankruptcy proceedings and ongoing lawsuit against the county and commissioners, whom the developer has blamed for project delays over the years that it said fueled much of its financial predicament.
Gypsum Resources's lawyers have been particularly interested in communications that Jones had with others prior to the April 2019 unanimous vote. But a third-party audit revealed that related text messages were missing from Jones's personal cellphone, according to a recent legal filing.

The accusations that Jones destroyed evidence follow the developer's claim last year that Jones — one of the proposed project's biggest opponents — orchestrated an arrangement in late 2018 tantamount to a "quid pro quo" with Gov. Steve Sisolak, then a commissioner, to impede the development.

Last year, Gypsum Resources's lawyers highlighted a pre-election email in October 2018 from Jones to a Sisolak campaign aide, which suggested that Sisolak could receive public support from environmental advocates — and Jones could dismiss Save Red Rock's lawsuit against the county — if Sisolak opposed a vote on the project.

Days later, Sisolak announced his support for delaying any vote until after the election, when two new commissioners would be seated — one of whom wound up being Jones.

The stance garnered Sisolak public praise from the Nevada Conservation League and, two weeks later, Save Red Rock dropped its suit against the county and Gypsum Resources.
Gypsum Resources' lawyers reportedly obtained a text message thread between Jones and the former head of Nevada Conservation League Andy Maggi in October 2018, in which Jones said, "Well, I'm doing my part. If Sisolak doesn't want to play, then it's going to blow up in his face tomorrow."
A court-ordered forensic audit of Jones' cell phone and iCloud accounts found that all of Jones's text messages leading up to the April 2019 vote were deleted and unrecoverable, the court filing says. The earliest messages on Jones's phone were from roughly six hours after the commission voted unanimously to deny Gypsum Resource's request to waive a condition and proceed with their preliminary plan to develop 3,000 homes.
In a response to The RJ, Jones claimed: "Gypsum and its lawyers have engaged in a relentless smear campaign against me since the day that I and my Commission colleagues unanimously voted to hold Gypsum to its own commitments regarding its ill-conceived plan to develop thousands of houses in Red Rock Canyon. This latest legal filing is just more of the same vindictive personal attacks designed to bolster its efforts to bankrupt the county."
Breitbart News reports:
The United States District Court for the District of Nevada is still deciding whether to hear Gypsum Resource's request to impose sanctions on Jones and the county for allegedly destroying evidence.

If granted, the court could impose "significant monetary sanctions" against both Jones and Nevada's Clark County. Given that Clark County recently struggled to make a multimillion dollar bond payment on the all new Raider's Stadium amid shortfalls in room tax revenue, the lawsuit could spell financial ruin for the county.
This story is of obvious public interest and also of interest to The Globe, as we have filed open record requests with the County and have found their produced documents to be thin in detail and missing threads of anticipated communications. The preservation of records is paramount to not only transparency, but of the pubic trust.
Commissioner Jones is facing two Republican challengers who provided statements to The Globe in the wake of this scandal.
Drew Johnson stated: "I've spent 20 years as a government watchdog and an open records expert. If there's one thing I've learned in my career, it's that elected officials don't delete text messages unless they have something to hide. Justin Jones obviously has a lot to hide."
County Planning Commissioner, Jenna Waltho commented: "It saddens me to see this dark shadow cast over our county leaders, but this is a perfect example of what I've been talking about. The absolute lack of control or checks and balances that happens when one party can make laws and dictate policy with no one to answer to. The voters need to rise up this election and put an end to the one-party 'Star Chamber' that exists on the Clark County Commission."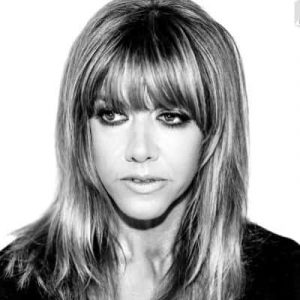 Latest posts by Megan Barth
(see all)