Dark Money Plays In Nevada Senate Race
Swiss billionaire funds Somos PAC attack ad on Adam Laxalt
By Megan Barth, May 31, 2022 9:58 am
A new attack ad produced by Somos PAC features a Hispanic woman named Solia who claims she "needs insulin to live." She alleges that Adam Laxalt, the leading Republican candidate hoping to challenge incumbent Catherine Cortez Masto this fall, took money from the drug industry." "Adam Laxalt cares about drug company profits. I wish he cared about me," Solia laments in the :15 spot.
As reported by The Globe, Somos is spending millions in Nevada due to Biden's plummeting polls numbers, which are hurting down-ballot Democratic incumbents throughout the state, including Sen. Catherine Cortez Masto. The first Latina elected to the Senate, Cortez Masto is not only considered the "#1 endangered incumbent," but Roll Call recently named her "at most risk of defeat."
Laxalt has fired back at the ad's content and its sponsor. "After spending years ignoring the needs of our state's Latino community, Democrats are desperately trying to fool voters with misleading attack ads to trick them into supporting the same failed agenda that has fueled poverty, inflation, and a steep rise in cost of living for working families," Laxalt said in a statement. "Lies from a Soros-funded super PAC won't fool Nevada Latinos and they won't save Catherine Cortez Masto from being held accountable at the ballot box this November. Our campaign has clear momentum with Nevada's Latino community because we are committed to giving them a voice in the United States Senate, something they have never had under Cortez Masto."
Fox News reports that the Somos PAC operation is "awash in anonymous donor cash":
The money has entered the committee through groups financially backed or tied to the Sixteen Thirty Fund, a D.C.-based nonprofit connected to a $1.6 billion dark money network managed by the Arabella Advisors consulting firm. Some of the wealthiest liberal donors use the network as a conduit to finance Democratic initiatives, ultimately masking where the money ends up.

The Sixteen Thirty Fund has also provided $75,000 worth of in-kind administrative support and polling services to Change Now, Federal Election Commission records show. Change Now, meanwhile, has provided $51,000 of in-kind polling services to the Somos PAC.

Change Now appears to be linked to a covert political operation tied to Swiss billionaire Hansjörg Wyss, who has quietly emerged as a significant funder of Democratic causes.

In 2015, the Wyss Foundation, one of two nonprofits established by the Swiss financier, created an operation at the Sixteen Thirty Fund and New Venture Fund, another Arabella-managed nonprofit, called the Hub Project, the New York Times reported. Years before Wyss had been linked to the operation, the Times reported that the Hub Project controlled the Change Now PAC.

Following the revelation of Wyss' involvement with Democratic advocacy groups, his citizenship has come under the spotlight. There is no indication that he is a United States citizen, and he has previously said that he is not. A 2021 filing with the Securities and Exchange Commission lists Wyss as a "citizen of Switzerland."

Wyss has also bragged to foreign reporters about his influence in the United States, saying his connections reach as high as the White House. Foreigners can contribute to nonprofits in the United States but cannot donate directly or indirectly to election activity.
Sen. Cortez Masto, when not tweeting about abortion and climate change, tweets and writes op-eds about insulin prices:
250,000 Nevadans rely on insulin to stay alive. But drug companies keep hiking the price, forcing families to choose between medicine and groceries.

It's why I'm fighting to cap the cost of insulin at $35 a month.https://t.co/lQHOnOW3OY

— Catherine Cortez Masto (@CortezMasto) May 28, 2022
What the Somos ad and Cortez Masto fail to mention is that the Biden administration, within days of taking office, froze President Trump's executive order that reduced the cost of insulin.
As reported by Human Events,
On Thursday, Biden's Department of Health and Human Services announced the new rule would be put on hold, along with several other Trump-era orders pending a 60 day review, The Federalist reports. Biden Chief of Staff Ron Klain directed federal agencies on Wednesday to pause orders that had been signed and published by Trump's administration but not yet effective.

In December, 2020 Trump ordered community health centers deliver savings and discounts to low-income patients for the purchase of insulin and epinephrine in efforts to make high drug costs more affordable. Insulin is used to treat diabetes, which more than 20 million Americans struggle with every day, while epinephrine is used to treat allergic reactions.

The big three insulin producers are Eli Lilly and Company, Novo Nordisk A/S, and Sanofi S.A., in which they dominate more than 90% of the world insulin market by value, SWFI reports.

Indeed, these three companies will benefit greatly from the freeze.

Interestingly enough, during the 2020 election cycle Eli Lilly gave $138,880 to Joe Biden. Perhaps he is just returning the favor.
As pharmaceutical companies and foreign billionaires fund Biden and Cortez Masto, Nevada households are struggling with the highest gas prices on record and soaring inflation. Even if prices stop increasing altogether, the inflation that has already occurred will cost the average Nevada household $8,231 over the next 12 months.
Yet, Sen. Cortez Masto doesn't want to talk about inflation. In fact, the last time she tweeted about inflation was March 6, 2020. But who can blame her?  As inflation nears record highs, and Biden's approval rating reaches record lows, her incumbency suffers–as do her Nevada constituents.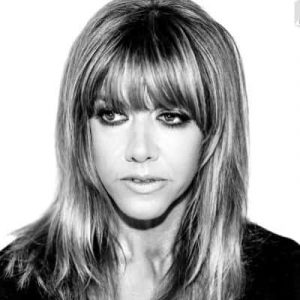 Latest posts by Megan Barth
(see all)