AG Ford Condemns Credit Card Companies Reversals on Tracking Gun Stores And Sales
Ford promises further action and contends credit card companies are complicit in 'gun tragedies'
By Megan Barth, March 16, 2023 2:30 pm
Attorney General Aaron Ford is condemning credit card companies for reversing their commitment to create a merchant code for gun sales in order to combat mass shootings, eradicate "gun violence" and prohibit the sale of "assault weapons."
A news release from the Attorney General's office announced AG Ford and other attorneys generals will take further, unidentified action against the credit card companies if they do not implement a merchant code and contends that the credit card companies are complicit in gun tragedies:
Attorney General Aaron D. Ford today joined a coalition of Attorneys General from across the nation in condemning four of the world's largest credit card companies —Visa, American Express, Mastercard, and Discover — for walking back their commitment to implement a new merchant code for gun sales that would help prevent mass shootings and curb gun violence.

In September, three of the credit card giants —Visa, American Express, and MasterCard —publicly announced plans to add a new merchant code for gun retailers to the hundreds already used to categorize merchant sales. The creation of the new code had been approved earlier that month by the Switzerland-based International Organization for Standardization to allow financial institutions to better detect and report suspicious activities related to the purchase of firearms and ammunition at standalone gun retail stores. In February 2023, Discover announced that it too would begin using the new code.

But in an abrupt about-face last week, all four companies announced they were putting the brakes on implementing the code, citing legislative bills in several states seeking to bar or limit the use of the voluntary code as a supposed incursion on Second Amendment rights.

Today, Attorney General Ford joined a coalition of 14 Attorneys General in denouncing that decision as unjustifiable.

In a letter sent to the chief executives of Visa, American Express, Mastercard, and Discover today, the Attorneys General accused the companies of capitulating to political pressure cloaked in specious legal arguments and amorphous veiled threats from certain state Attorneys General.

"It is imperative that we use every tool at our disposal to address the problem with gun violence in our country, said AG Ford. "When the world's largest credit card companies renege on their commitment to help us in this endeavor, they are ultimately working against our efforts to keep our communities safe."

In the letter, the Attorneys General remind the credit card companies that the newly created code for gun stores is hardly an extraordinary development. They're already using them to categorize basic transactions for everyday items like flowers and groceries, and already have hundreds of retailer codes for everything from stamp shops and wig stores to car rental agencies and various government services.

The new code simply creates a unique merchant category for gun stores, which previously were categorized as "sporting goods stores" or "general merchandise."

The new code, narrowly tailored so that it applies only to purchases made at independently-owned gun retail shops, will have no bearing on an individual's ability to lawfully purchase firearms, the letter states. It will, however, help financial institutions and law enforcement agencies identify individuals engaging in unlawful transactions, including the purchase of prohibited firearms such as ghost guns or assault weapons; straw buyers engaged in trafficking; and high-risk purchasers trying to avoid detection in amassing an arsenal that could be used for mass shootings.

Enabling financial institutions to detect and flag threatening patterns and potential criminal activity for law enforcement is nothing new, as they've been doing it for decades, the letter points out.

For instance, federal law requires Suspicious Activity Reports when banks "detect a known or suspected violation of Federal law or a suspicious transaction related to a money laundering activity or a violation of the Bank Secrecy Act," the letter states. And state and federal law enforcement agencies often request evidence relating to firearms or other investigations. But the ability of financial institutions or law enforcement to take steps against criminal gun purchases is hampered by the lack of a dedicated code for firearm and ammunition retailers, the letter asserts.

Last fall, a coalition of 11 Attorneys General supporting Visa, American Express, and Mastercard's publicly stated plans to adopt the new merchant code.

In a letter sent to company executives on September 20, 2022, the Attorneys General commended the credit card industry's then-willingness to step up and do its part to protect communities and eradicate gun violence across the United States.

In today's letter, the Attorneys General urged the companies to stay true to that commitment and not cave under political pressure and unfounded legal threats. To do so would set a precedent that invites further interference in lawful, protected business practices, they said.

"We hope and expect you will reconsider your decision and not abandon your public commitments. Should you fail to do so, your complicity with ongoing needless gun tragedies will lead us to consider further actions," the letter concludes.

Today's letter is led by New Jersey Attorney General Matthew J. Platkin, District of Columbia Attorney General Brian Schwalb, Delaware Attorney General Kathy Jennings, and Massachusetts Attorney General Andrea Joy Campbell.

In addition to the four co-leaders and Attorney General Ford, Attorneys General from the following states have signed on to the letter: California, Connecticut, Hawaii, Illinois, Maryland, Minnesota, New York, Nevada, Oregon, and Rhode Island.
Critics of this commitment purport this would, in essence, create a de-facto national gun registry with the potential for misuse or abuse.
In a letter to the CEOs of the credit card giants, two dozen Republican attorneys general expressed serious concern that adopting a new sales code for gun stores would harm the constitutional rights of gunowners and potentially violate consumer protection and antitrust laws.
Within the letter, the GOP AG's claim: "The move was prompted by years of pressure from ideologues and accomplished via an application by the union-owned Amalgamated Bank" and, "More importantly, purposefully tracking this information can only result in its misuse, either unintentional or deliberate. Creating and tracking this data only matters if your institutions are considering using that information to take further, harmful action—like infringing upon consumer privacy, inhibiting constitutionally protected purchases by selectively restricting the use of your payment systems, or otherwise withholding your financial services from targeted "disfavored" merchants."
This past week, in the shadow of the largest bank collapse since 2008, President Joe Biden bypassed Congress and issued an executive order to combat "gun violence" through increasing the amount of background checks, educating the public about red flag laws, increasing timeframe of ballistics testing, and other measures.
The Globe has reached out to AG Ford's office for comment as to the definition of assault weapons and will update the story if and when a comment is received.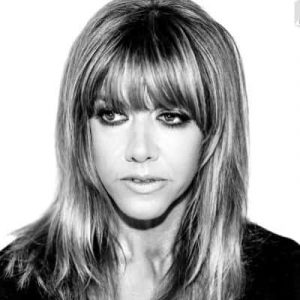 Latest posts by Megan Barth
(see all)