AG Ford Joins Multi-State Coalition to Protect Access To Abortion Medication
Attorneys general of Arizona, California, Connecticut, Maine, Maryland, Michigan, New York, Rhode Island, the District of Columbia, and Nevada comprise the coalition
By Megan Barth, April 12, 2023 4:10 pm
Yesterday, Attorney General Aaron Ford (D) announced he joined a multi-state coalition to challenge the recent decision in the U.S. District Court for the Northern District of Texas that could restrict medication abortion access nationwide. On Monday, the coalition filed an amicus brief in the U.S. Court of Appeals for the Fifth Circuit urging the court to stay pending appeal the district court's ruling, which if allowed to take effect would halt the over two-decade old approval from the U.S. Food and Drug Administration (FDA) of the medication abortion drug mifepristone.
In a released statement, AG Ford notes:
The Texas decision will not immediately affect Nevadans, as it came on the same day as a Washington judge barred the FDA from doing anything to reduce the availability of mifepristone in 16 states – including Nevada – and the District of Columbia. The federal judge in the Washington case granted a preliminary injunction that preserves access to mifepristone for Nevada and the other plaintiffs that sued in that case.

"Situations like this – in which federal courts send down conflicting or contradictory rulings on issues related to abortion – are an absolutely foreseeable consequence to the short-sighted decision to strip Americans of their constitutional rights to reproductive health care," said AG Ford. "I will fight back against any ruling that could conceivably impact Nevadans, and I will work with my colleagues in other states to protect the rights of Americans to make medical decisions about their own bodies in consultation with their doctors."

The Texas ruling comes in a challenge brought by anti-abortion groups seeking to revoke the FDA's approval of mifepristone. On April 7, Judge Matthew Kacsmaryk of the U.S. District Court for the Northern District of Texas, ordered the U.S. Food and Drug Administration (FDA) to stay its approval of mifepristone, which has been in place since 2000. The court's order does not take effect immediately, as the district court put its ruling on hold for seven days to give the federal government and the drug manufacturer an opportunity to appeal. Attorney General Ford and the coalition are urging the appeals court to continue to stay the lower court's unprecedented and legally erroneous decision pending the appeal, given the decades of clinical research and studies that have confirmed mifepristone's safety and the critical role medication abortion plays in reproductive health care, particularly in low-income, underserved and rural communities.  
Attorneys general of Arizona, California, Connecticut, Maine, Maryland, Michigan, New York, Rhode Island, the District of Columbia, and Nevada comprise the coalition. 
Editors note: As an attorney, Aaron Ford should know that abortion was never a constitutional right. We assume he misspoke, but want to ensure that misinformation is addressed and corrected.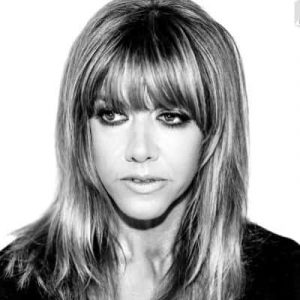 Latest posts by Megan Barth
(see all)