AG Ford Joins US Delegation To The UN Human Rights Committee
Israeli PM Netanyahu: 'For years, the UNHRC has proven to be a biased, hostile, anti-Israel organization that has betrayed its mission of protecting human rights'
By Megan Barth, October 11, 2023 5:31 pm
Today, Attorney General Aaron Ford announced he has accepted an invitation to join the U.S. Delegation to the United Nations Human Rights Committee (UNHRC). There are 47 member states on the controversial council, and current members include countries that have been accused of grave human rights abuses such as China, Russia and Venezuela.
Ford's announcement comes just days after Israel was attacked on October 7 by Hamas terrorists who slaughtered over 1,000 people, including 22 Americans. At least 20 Americans are feared to be held captive.
Hamas currently controls the Palestinian government whose charter calls for the destruction of Israel and the establishment of an Islamic society in Palestine.
After the surprise attacks, Israeli Prime Minister Benjamin Netanyahu declared war.
"Upholding civil and political rights is a necessary component of preventing human rights violations and a mainstay of my role as Nevada's Attorney General," said AG Ford. "I am honored to have been asked to join the U.S. Delegation to the United Nations Human Rights Committee, and it is a privilege to highlight the work done in Nevada to uphold and advance the rights of all residents."
The Globe spoke about Ford's announcement with Elliot Malin, a supporter of Ford and the President of Alpine Advisors. Malin told The Globe: "I despise the UNHRC. The other day the UNHRC held a moment of silence and prayer for Gaza. Fine and great as innocent Palestinians will be suffering a great deal. But the UNHRC didn't do anything for the over 1000 Israeli's that were brutally murdered by Hamas. There is an opportunity to right the wrongs of the UNHRC and condemn the actions the body has taken. I encourage the AG to call out the bias and I will call him as a friend to speak frankly with him."
Attempts to reach Ford for comment went unanswered.
Back in 2021, the Biden Administration announced that the U.S. would reengage with the council reversing former President Donald Trump's withdrawal in 2018.
In 2018, Vice President Mike Pence tweeted a statement: "Today the US took a stand against some of the world's worst human rights violators by withdrawing from the United Nations Human Rights Council. By elevating and protecting human rights violators and engaging in smear campaigns against democratic nations, the UNHRC makes a mockery of itself, its members, and the mission it was founded on. For years, the UNHRC has engaged in ever more virulent anti-American, and anti-Israel invective and the days of U.S. participation are over."
At the time of the U.S's withdrawal, Netanyahu praised the move and commended President Trump and then-U.S Ambassador to the United Nations Nikki Haley for their "courageous decision against the hypocrisy and the lies of the so-called UN Human Rights Council."
"For years, the UNHRC has proven to be a biased, hostile, anti-Israel organization that has betrayed its mission of protecting human rights," he said.
At the time of the Biden administration's reengagement, Secretary of State Antony Blinken acknowledged that the council "suffers from serious flaws, including disproportionate attention on Israel and the membership of several states with egregious human rights records."
According to congressional testimony in 2023 from Hillel C. Neuer, Executive Director of UN Watch (see PDF below):
If an alien from another planet visited the United Nations and listened to its debates, read its resolutions, and walked its halls, it could logically conclude that a principal purpose of the world body is to censure a tiny country called Israel.
UN bodies routinely apply double standards to Israel not expected of other democratic countries, singling out the world's only Jewish state for opprobrium in a way that is wholly disproportionate to its deficiencies. UN human rights officials such as Navi Pillay, Craig Mokhiber and Francesca Albanese have claimed that the State of Israel is a racist endeavor, drawn comparisons of current Israeli policy to that of the Nazis, or accused Israel of "genocide."
From its creation in June 2006 to June 2023, the Council has adopted zero resolutions on serial human rights abusers such China, Pakistan, Qatar, Saudi Arabia, Turkey, Zimbabwe and Cuba. It adopted 2 condemnatory resolutions on Sudan, 3 on Venezuela, 12 on Eritrea, 14 on Iran, 16 on North Korea, 42 on Syria — and 103 on Israel. Whatever its flaws, there is no rational explanation why the Jewish state should be the object of more condemnations than Iran, Syria and North Korea combined. The numbers alone reveal the UN's irrational obsession with one nation. Even those who consider Israel deserving of criticism cannot dispute that this amounts to an extreme case of selective prosecution.

The Council has created nine fact-finding missions or inquiries targeting Israel, more than on any other country. These have all come with predetermined verdicts that effectively deny Israel's right to self-defense. Their skewed reports grant propaganda victories to Hamas and Islamic Jihad, incentivizing the terrorists to continue launching wars. In May 2021, after Palestinian terrorists from Hamas and Islamic Jihad fired 4,000 rockets at Israeli civilian centers, the Council created its first open-ended Commission of Inquiry targeting Israel. It is the first with no end date.
Soon after the recent Hamas terrorist attacks, Francesca Albanese took to X and implored that the death and destruction "must be put in context."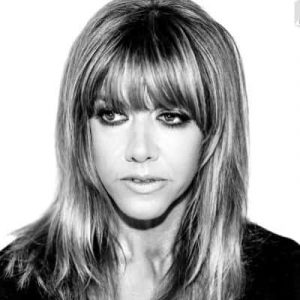 Latest posts by Megan Barth
(see all)