AG Ford Doubles Down on DEI
Ford: 'Businesses should double-down on diversity-focused programs because there is still much more work to be done'
By Megan Barth, July 27, 2023 1:33 pm
Following his anger over the Supreme Court's ruling on affirmative action, Democratic Attorney General Aaron D. Ford announced that he, along with a group of 20 other attorneys general, has sent a letter to the CEOs of Fortune 100 companies assuring them that diversity and inclusion efforts are lawful and protected. (see below). The effort, led by AG Ford, comes in response to thirteen attorneys general "attempting to intimidate CEOs by misrepresenting the effects of a recent SCOTUS decision that ended affirmative action in college admissions." 
The Supreme Court handed down the ruling in a 6-3 decision on June 29, the Supreme Court rejected the use of race as a factor in college admissions, finding that affirmative action is a violation of the 14th Amendment's equal protection clause.
Justice Clarence Thomas noted in his concurring opinion; "Those policies fly in the face of our colorblind Constitution and our Nation's equality ideal. In short, they are plainly—and boldly—unconstitutional…While I am painfully aware of the social and economic ravages which have befallen my race and all who suffer discrimination, I hold out enduring hope that this country will live up to its principles so clearly enunciated in the Declaration of Independence and the Constitution of the United States: that all men are created equal, are equal citizens, and must be treated equally before the law."
In the wake of the decision, AG Ford released a blistering statement, calling the court's ruling an attack on "efforts to record with America's history of racism" and said he was "tired… with the disappointments that the Supreme Court continues to hand down to Americans under the guise of textual impartiality." Ford added he would "fight harder" against the ruling, calling it a "setback," and urged those upset at the decision to turn their "anger" into action.
There has been much speculation that AG Ford is preparing a gubernatorial run to unseat Republican Governor Joe Lombardo. After Ford released his statement on the Supreme Court's ruling on affirmative action, numerous leaders in Nevada's Asian American Pacific Islander (AAPI) Community "shredded" him. The AAPI community in Nevada a highly sought after voting bloc, comprising about 14 percent of the Silver State's electorate.
As reported by Fox News: "The anger from Asian Americans in his state isn't the first criticism Ford has faced over affirmative action. In 2020, a Las Vegas Review-Journal columnist referenced an amicus brief signed by Ford in support of Harvard University's practice of downgrading Asian applicants based on their race as proof that he "supports discrimination against Asian Americans."
I couldn't care less, frankly. https://t.co/CoJnwv43pf

— Aaron D. Ford (@AaronDFordNV) June 30, 2023
In the letter to the CEO's, Ford claims that the ruling has resulted in attempts by other attorneys general to intimidate companies into dropping Diversity, Equity and Inclusion (DEI) efforts implemented into their hiring practices and corporate culture:
The letter you received from the 13 state attorneys general is intended to intimidate you into rolling back the progress many of you have made. We write to reassure you that corporate efforts to recruit diverse workforces and create inclusive work environments are legal and reduce corporate risk for claims of discrimination. In fact, businesses should double-down on diversity-focused programs because there is still much more work to be done.
Recent attempts to intimidate companies into dropping diversity and inclusion efforts are malicious and based on legal falsehoods," said AG Ford. "These diversity efforts are both important steps toward remediating racial inequalities and useful tools for companies to ensure their workforce is tuned in to the demographics of our country. I want to reassure CEOs and business owners that these efforts are legal and that recent intimidation efforts are based on a misrepresentation of the law.
AG Ford and the other attorneys general point out that diversity and inclusion programs are important to society both socially and economically as they combat inequities and create a diverse workforce that better understands consumers. In addition, the attorneys general point out that the Supreme Court's decision does not bar private employers from implementing DEI initiatives.
In signing the letter, AG Ford joins the Democratic attorneys general of Arizona, California, Colorado, Connecticut, Delaware, the District of Columbia, Hawaii, Illinois, Maine, Maryland, Massachusetts, Michigan, Minnesota,New Jersey, New Mexico. New York,Oregon, Rhode Island, Vermont and Washington.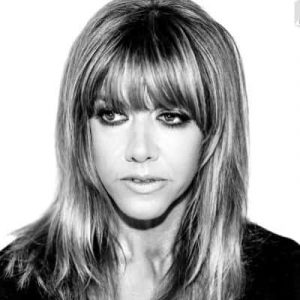 Latest posts by Megan Barth
(see all)