WCSD Passes Gender Inclusive Sex-Ed For 4th and 5th Graders
The curriculum rarely mentions female and male and teaches 9-11 year olds that 'Our gender identity is our inner knowledge of what our gender is'
By Megan Barth, July 27, 2023 4:16 pm
The Washoe County School Board, in a 5-2 vote, passed a controversial sex-ed curriculum (S.H.A.R.E) for 4th and 5th students which teaches, in part, that "bodies with vulvas typically reach puberty before bodies with penises." The curriculum rarely mentions female and male and teaches 9-11 year olds that "Our gender identity is our inner knowledge of what our gender is."
Trustees Jeff Church and Colleen Westlake voted against the new curriculum while Trustees Adam Mayberry, Joe Rodriguez, Diane Nicollet, Alex Woodley and Beth Smith voted in favor, cementing no compromise between the "nonpartisan" board.
During the July 25 meeting, President Beth Smith, who is the Global Diversity, Equity and Inclusion Manager for IGT, reminded her fellow trustees and attendees that "there is nobody here with an R and D behind their name," however, the Washoe County Democratic party encouraged their members to support the controversial curriculum:
Westlake questioned why the proposed lessons didn't identify anatomy as male and female and didn't follow Nevada statute. Westlake asked, "Why are we attaching "person" to reproduction, STI's, consent, and puberty?" The district claimed the curriculum is aligned with Nevada academic content standards.
As The Globe reported, the curriculum was derived from and aligned with the National Sexuality Education Standards (NSES), a sex-ed curriculum designed and developed by a series of extreme-left, progressive organizations including LGBTQIA+ nonprofits, Planned Parenthood, the Southern Poverty Law Center, and Advocates for Youth.
Advocates for Youth President Deb Hauser (she/her) holds a Masters in "population planning" and "speaks nationally about the interconnection between youth sexual health equity and racial and social justice." She is a self-proclaimed"abortion storyteller" and her organization trains youth activists as part of their sex-ed curriculum.
On their website, Advocates for Youth boasts, "Young people understand that reproductive and sexual health and rights are inextricably tied to social justice and the fight for liberation. Join thousands of youth activists and adult allies as we build a better and more equitable world."
According to NSES, by the end of the 5th grade, students should be able to "describe the potential of hormone blockers on young people who identify as transgender."
Although this standard is not included in the proposed 5th grade curriculum for WCSD, the introduction of NSES into standardized curriculum could expand now that the board has approved and adopted a portion of their standards.
Parents will be notified with the adopted standards and can opt-in or opt-out of the curriculum.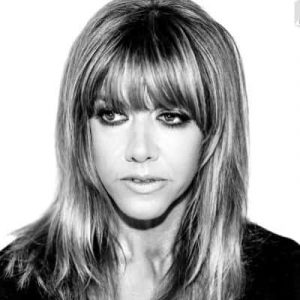 Latest posts by Megan Barth
(see all)