EXCLUSIVE: WCSD Sued Over Gender Identity Regulations And Parental Exclusion Policies
Lawsuit claims 'Defendants have acted and are acting with reckless disregard for Plaintiffs' fundamental parental rights'
By Megan Barth, March 27, 2023 4:58 pm
Attorney's Sigal Chattah and Joey Gilbert have filed a lawsuit against Washoe County School District (WCSD) in relation to the district's enforcement of regulation 5161 entitled Gender Identity And Non-Conformity Students. The regulation establishes protocols and informs staff regarding transgender and gender non-conforming students in WCSD. The regulation authorizes children to make fundamentally important decisions concerning their gender identity without any parental involvement and establishes protocols and polices to conceal these decisions from the parent, citing the privacy rights of students.
The concealing of this information from parents/guardians has now resulted in a multi-pronged, civil rights lawsuit brought by a concerned parent and a student from Depoali Middle School. This lawsuit is the first of its kind in Nevada, with similar lawsuits filed across the country, including actions by Attorneys General.
The plaintiffs' claims that the concealment and information related to a child's gender identity and "efforts to affirm a discordant student gender identity at school violates parents' fundamental rights" under the US and Nevada Constitutions and "violates the child's reciprocal rights to the care and custody of their parents, familial privacy and integrity and further violates their "fundamental right to free exercise of religion."
Attorney Chattah told The Globe: "It's a shame that our elected officials have allowed our schools to substitute the rights of parents in raising their children. Forcing parents to resort to litigation to protect their children from reckless demagoguery should never be a part of Nevada's education system. This reckless disregard for parents rights by elected officials has compromised the health and well-being of students and their families. We intend on defending and protecting parental rights in Nevada to the full extent of the law."
The lawsuit claims, with references to case law, expert opinions, and US Supreme Court decisions, that wide-spread parental exclusion policies "run directly against a strong body of case law recognizing parents' constitutional rights to raise their children."
The lawsuit further claims that gender affirming policies and practices run in direct violation of the first amendment by imposing "preferred pronoun policies" and punishments for the misgendering of a student.
Without any parental input, the District can (1) require all employees and students to address the child by a new name; (2) require all employees and students to address the child through a new pronoun; (3) have the child's name changed on numerous government documents, including identification cards, yearbooks, and diplomas; (4) allow the child to use the restrooms, locker rooms, and changing facilities that correspond with the child's gender identity; (5) allow the child to participate in physical education classes, intramural sports, clubs, and other events that correspond with the child's gender identity; and (6) allow the child to room with other students who share the child's gender identity. These are fundamental decisions implementing the most basic questions about a child's life, including issues of religion, medical care, mental and emotional well-being, the child's sense of self, and more.
The incidents cited in the lawsuit occurred at Depoali Middle School where a teacher had "hung a lesbian flag in the classroom." The mother called the school and was informed that the teacher was part of a "Brave Space" program and had received special training provided by WCSD (see below).
Brave Space PowerPoint - LGBTQ

The lawsuit notes:
Plaintiff was also provided a copy of Brave Space training flyer for a 3-part seminar instruction to teachers stating "[D]on't miss your chance to help the students of Washoe County School District, by being someone they can come to with concerns. There is a new program in collaboration with Civil Rights Compliance, Counseling, and Equity and Diversity.
This three-part course covers an introduction to the Brave Space program, a training segment on offering support to LGBTQ+ students, and a training segment focused on the collective pursuit of cultural proficiency for all students, families and employees. Upon completion of all three courses, participants will be issued a Brave Space placard to display, indicating to students that you are a safe staff member to discuss matters pertaining to sensitive topics.

Following Plaintiffs' investigation into the school's policies, it became clear that Minor J. Doe was being retaliated against and isolated in disciplinary proceedings and reprimanded individually, even though engaging in behavior with a group of students.

Minor Doe, having no previous disciplinary issues prior to these incidents, now seemingly, having disciplinary issues at school and being sent to the principal's office repeatedly.
The plaintiffs are demanding a trail by jury and are seeking costs associated with legal fees and damages related to their civil rights violations and legal claims.
COMPLAINT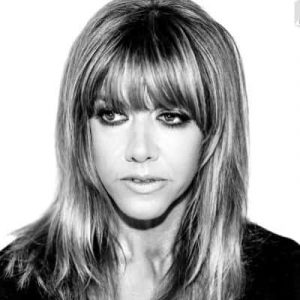 Latest posts by Megan Barth
(see all)