Henderson Dems Condemn DSA Response to 'Israeli Civilian Mass Murder'
Henderson Democrats are the first Democrats in Nevada to condemn the Democratic Socialists of America's support of Hamas
By Megan Barth, October 10, 2023 3:26 pm
Henderson Democrats are the first Democrats in Nevada to condemn the Democratic Socialists of America's (DSA) support of Hamas's October 7 terrorist attacks in Israel. In a thread on X (formerly Twitter), Henderson Democrats charge the Democratic Socialists with an "abhorrent response to Israeli Civilian Mass Murder" and a "callous disregard for human life."
Thread: Henderson Dems Condemn @DemSocialists Abhorrent Response to Israeli Civilian Mass Murder

1/7 We strongly condemn DSA's response to mass murder of Israeli civilians. Their callous disregard for human life and failure to stand against violence is deeply troubling. #NVDems

— Hen Dems (@Hendems) October 10, 2023
As reported by The Globe, the Las Vegas chapter of the Democratic Socialists of America (LVDSA) amplified a tweet expressing their "steadfast solidarity with Palestine" after Hamas terrorists systematically murdered and abducted Israelis, many of them women and children, in a large-scale terror attack that has left over 900 dead and hundreds reportedly held captive.
Today it was revealed that Israeli forces found over 40 babies murdered by Hamas in Kibbutz Kfar Aza, some of them beheaded. According to the Biden Administration, 20 or more Americans "are missing" in Israel and 14 Americans are confirmed dead. Currently the administration "does not kn0w how many [American] hostages there are at this time."
Within hours after our report and two days after the Hamas terrorist attacks in Israel, the Nevada Democratic Party, led by Assemblywoman Daniele Monroe-Moreno, began furiously retweeting the condemnation of the terrorist attacks by their congressional delegation.
And just like that, @nvdems are furiously RTing the condemnation of the Hamas terrorist attacks on #Israel.

We could take this as a response to our article, request for comment from them/@Daniele4NV

And a likely result of pressure by @BetterNevadaPAC https://t.co/gKrUycPgr2

— Nevada Globe (@NevadaGlobe) October 10, 2023
As we were writing this story, Assemblywoman Monroe-Moreno apparently got the memo that terrorism needs to be condemned:
We condemn the acts of terrorism perpetrated by Hamas against Israel. Let me be clear: bloodshed is never the answer, and we must all be united against this unprovoked violence. We support the Israeli people and their right to defend themselves against these attacks.

— Daniele MonroeMoreno (@Daniele4NV) October 10, 2023
However, Monroe-Moreno response falls short as has yet to respond to The Globe if the Nevada Democratic Party will condemn the Democratic Socialists of America, so we asked her on social media:
Assemblywoman Monroe-Moreno, do you also condemn the @DemSocialists and @LasVegasDSA support of Hamas? @Hendems just issued their condemnation and we have asked, and are again asking, if you share in their condemnation as the LVDSA endorsed every NV Dem. Thank you.

— Nevada Globe (@NevadaGlobe) October 10, 2023
The Nevada War Room, an operative/communications arm of Lombardo's Better Nevada PAC, thanked Henderson Democrats for their condemnation of the DSA and continued to apply pressure to Nevada Democrats:
Thank you @Hendems for condemning this hateful rhetoric.

It's unfortunate that @nvdems and Dem legislators supported by the DSA haven't had the courage to follow your example and speak out against @LasVegasDSA's bigotry.

Every Dem should join them in denouncing this. #NVleg https://t.co/Nrn03p75VI

— Nevada War Room – Better NV PAC (@BetterNevadaPAC) October 10, 2023
We will update the story with her Assemblywoman Monroe-Moreno's response if received.
This is a developing story.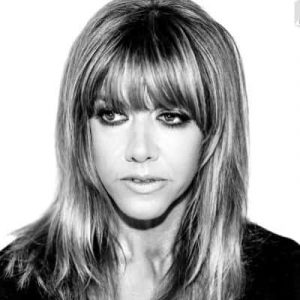 Latest posts by Megan Barth
(see all)