NV Dem Chairwoman: 'I Wish I Could Legislate What Parents Do'
During AB400 committee hearing, Assm. Monroe-Moreno regrets she cannot legislate the actions of parents in the public school system
By Megan Barth, May 1, 2023 2:48 pm
A scoop picked up by Washington Free Beacon reveals Nevada Democratic Chairwoman and State Assemblywoman Daniele Monroe-Moreno (AD-1) regrets that she cannot 'legislate what parents do' during a Wednesday committee hearing on Assembly Bill 400, Governor Lombardo's Education Achievement, Opportunity and Investment Act. The main components of AB400 are School Choice, Early Childhood Literacy, Opportunity Scholarships, Accountability and Teacher Pipeline.
"All my kids went through the public school system in Clark County, and people can say what they want about CCSD—we have some amazing educators in CCSD, and they did a great job with my kids and others," Monroe-Moreno said. "And a lot of it is parent input. I wish I could legislate what parents do, but I cannot. Had to say that."
The Free Beacon reports:
Unlike her kids, Monroe-Moreno went to private school as a child, an opportunity she said she received because her mom "worked two jobs" to afford tuition. That experience, the Democrat argued Wednesday, shows why Nevada Republican governor Joe Lombardo's school choice bill is not necessary. For Monroe-Moreno, parents don't need public funds to send their kids to private school because those parents already have "options" when it comes to their children's education.

"There are options out there for parents now. I went to private school for a point myself," the Democrat said. "My mom worked two jobs and my dad was in the military and they made that extra money to put me in private school for a short period of time."

Lombardo's bill would create a state Office of School Choice and increase public funding for a scholarship program that helps parents send their children to a registered private school. Monroe-Moreno on Wednesday blasted that provision, arguing that the money should go to public school teachers "so they can succeed and really work to have success." Lombardo's $2 billion education budget, however, would also increase per-pupil funding in public schools by more than $2,000 a year.
The bill increases Opportunity Scholarship funding from $50 million to $500 million over 10 years and expands eligibility from 300% to 500% of the poverty level which grows access to Opportunity Scholarships to middle class families. Tax credits can be taken against the Insurance Premium Tax and Gaming Tax in addition to the Modified Business Tax.
Prior to the committee hearing, a reporter questioned why eligibility for Opportunity Scholarships has been expanded to include families of four making $150,000 a year. Governor Lombardo's Chief of Staff Ben Kieckhefer replied, "that number is a middle class family and we are growing Opportunity Scholarships because choice should be for everyone. School choice is a reality but it is primarily available for wealthy people. We think expanding Opportunity Scholarships to middle class families aligns with our belief that choice should be for everyone."
The Globe reported that The Clark County Education Association, "the largest educator union in Nevada" testified in support of AB400 with Executive Director John Vellardita outlining sections of the bill that were "absolutely critical for a foundation for a student's education." Yet, state representatives from the National Education Association testified in opposition to the legislation.
In response to the Democrats' resistance, the Better Nevada PAC released a video highlighting that a majority of Nevadan's support school choice:
Nevada Democrats are standing in the way of progress, opposing common sense school choice proposals put forward by Governor Lombardo.

It's time for them to stop the obstruction and pass AB 400. #NVleg

— Nevada War Room – Better NV PAC (@BetterNevadaPAC) April 28, 2023
"Nevada Democrats aren't even trying to hide their disdain for parents across Nevada," Better Nevada spokesman John Burke told the Washington Free Beacon. "Monroe-Moreno's offensive and out-of-touch comments are not only an attack on Nevada parents, but they demonstrate the exact kind of backwards thinking from politicians that has put Nevada schools among the last in the nation."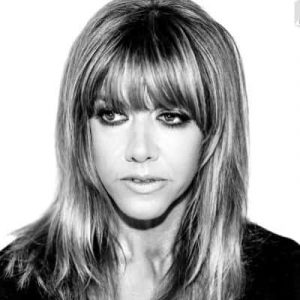 Latest posts by Megan Barth
(see all)