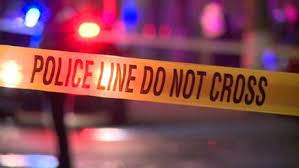 Reno Man Arrested for Kidnapping and Attempted Murder-Suicide
By TheNevadaGlobeStaff, May 1, 2023 11:00 am
NEVADA – A woman was kidnapped by her boyfriend and forced into a vehicle that traveled into California.
The victim, who feared for her life, managed to escape at a gas station restroom, while the suspect was fueling his car.
The suspect, identified as Jonathan Infante-Zuniga, admitted he intended to kill them both in a murder-suicide.
Reno Police Department intervened, and Infante-Zuniga was arrested for false imprisonment, criminal threats, and importation of marijuana into California.
He is being held without bail at Nevada County Jail. The victim was found unharmed.
Credits: MyNews4
Copyright 2022 775 Times, NV Globe. All rights reserved.

Latest posts by TheNevadaGlobeStaff
(see all)