Allegations of Infidelity Surround Reno Councilman Oscar Delgado and Mariluz Garcia
Source with first-hand information confirms extra-marital affair between Delgado and Garcia
By Megan Barth, September 29, 2022 2:01 pm
Prior to and after former Reno Councilman (Ward 3) Oscar Delgado's sudden resignation, The Globe had been made aware of an ongoing extra-marital affair between Delgado and Mariluz Garcia, candidate for Commissioner Ward 3. Over the course of these two weeks, The Globe made multiple, unsuccessful attempts to contact Delgado and Garcia to confirm or deny what we could only speculate as rumor from varied sources. Delgado's cellphone voicemail has been full for two weeks (as of yesterday afternoon) and is not accepting voicemails.
However, this week, The Globe was contacted by a reliable and credible source, one who is in a position to have direct knowledge and accurate information, who corroborated the allegations of infidelity. Due to their position, the source must remain anonymous as they fear retribution.
The source, close to the parties involved, provided a detailed account with first-hand information and knowledge related to the ongoing affair that has caused marital strife between Delgado and his wife. The source personally witnessed the strife. When the source learned of the affair, the source thought it was best to come forward as it is of interest to the public and to Ward 3  constituents as Delgado has been an active and vocal supporter of Garcia's candidacy.
The source contends that due to the the affair, Delgado was asked by his wife, Sarita Delgado, to leave their marital home. It is speculated that Oscar Delgado has been living with Garcia in an apartment she rents in Ward 3. This rental, leased in January 2022,  provides candidate Garcia the needed residency to run for Commissioner. Garcia currently owns a home in another commission district which she purchased in April 2021.
The Globe spoke to Sarita Delgado and asked about the affair and if her husband continues to live with her and their two children. Sarita Delgado responded with "no comment" and hung up the phone. Text messages to Oscar Delgado and voicemails to Garcia remain unanswered.
In Delgado's resignation letter, he mentioned his need to resign to focus on his family. His last day serving as Ward 3 Councilman is tomorrow. The city will determine, in a special meeting tonight, if Delgado's seat should be filled by a special election or an appointment.
On her campaign website, Garcia states, "Mariluz's candidacy is not about the spotlight. She has directly served the children, families and neighborhoods for almost two decades. Her work is her life story. It's about service before self.  It's about the right thing  for all the right reasons." (Emphasis added by Garcia).
The Globe realizes the sensitive nature of these allegations and withheld publishing until the allegations were corroborated and the sources were well-vetted and reliable. Unfortunately, the corroboration and first-hand knowledge of our highly-credible source has put Garcia and Delgado's infidelity and her candidacy in the spotlight for all the wrong reasons.
The Globe remains hopeful that our attempts to contact the parties involved will be answered, as the public, to who they have and may serve, deserve answers.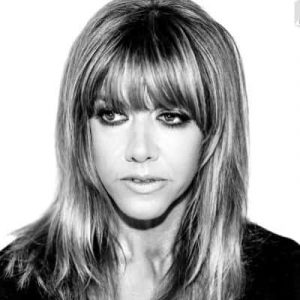 Latest posts by Megan Barth
(see all)