An Expensive and Useless Silver State Primary
After Scott and Pence suspend their campaigns, Nevadans will spend $5 million on a useless GOP primary for Nikki Haley
By Megan Barth, November 13, 2023 1:21 pm
With long-shot GOP candidate Tim Scott dropping out of the presidential race yesterday, preceded by Mike Pence (another candidate who had a snowball's chance in hell), every registered Nevada Republican will receive a primary ballot with Tim Scott, Mike Pence, some no-name from Texas who is polling at ZERO and Nikki Haley, who is also polling close to zero.
Due to the fact that Scott and Pence dropped out after the statutory deadline, the two will still appear on the primary ballot. Even if Nikki Haley received every vote in the primary, she still won't receive the delegates needed for the nomination, as decided by the Nevada GOP.
To note, all these single-digit candidates decided to run in the state-run primary after the Nevada GOP announced their decision to hold a First in the West Caucus and award delegates to caucus, not primary, contenders. Why would these GOP presidential candidates turn their back on the Nevada GOP and run in a useless primary? That is a question for their former and current campaign consultants.
We have heard that specific consultants were hoping that Ron DeSantis would run in the primary and lend to their crafted narrative of confusion, but DeSantis is a serious candidate, polling at a distant second, and needs the delegates for the nomination.
We also reported that Republican Governor Joe Lombardo slammed the caucus because it's allegedly "confusing" and "disenfranchises" voters, leading some to wonder how voters weren't confused or disenfranchised since the 1980's. Nonetheless, consultants create talking points for their clients and this could be one of those times where narratives are crafted and voters are shafted.
Yet, the question remains: why are Nevada taxpayers spending an estimated $5 million dollars on a useless primary that has one GOP candidate?
Because Senator Harry Reid got his eyepatch handed to him by Bernie Sanders.
Prior to the passage of AB126 in 2021, Nevada's major political parties held caucuses for choosing and binding delegates to the national convention and nominating presidential candidates.
Presidential caucuses were held for decades in Nevada until Bernie Sanders dominated the Democratic field, despite predictions of chaos, and his delegates overthrew the Harry Reid political power structure. After this shift in political power, legislation to prevent such political upheaval and caucus-related "chaos" was born.
At that time, Reid told the Las Vegas Review Journal: "My No. 1 priority is getting rid of the caucuses. They don't work. It was proven in Iowa. We did OK here, but the system is so unfair."
The caucus worked for decades when Reid amassed power, but once his power was threatened, the caucuses became "unfair."
The NV GOP has taken a lot of flack over their decision to hold a precinct-driven caucus versus a state-run primary, but leadership has always maintained that the caucus is the "most secure and transparent election process" and only "serious candidates will participate in the caucus."
With Donald Trump, Ron DeSantis, Vivek Ramaswamy, and Chris Christie participating in the caucus, the delegates will be divided amongst the top vote-getters. This requires every serious (and competitive) GOP presidential candidate to campaign in Nevada and convince Republican voters why they deserve the delegates and the nomination.
Nikki Haley doesn't need to campaign in Nevada or fight for delegates since she was the last Republican long-shot to sign up for the primary. Instead of Haley's campaign paying $35,000 to $55,000 to caucus in an important swing state, Nevadan's will pick up her "campaign" tab by paying $5 million for her appearance on a useless ballot.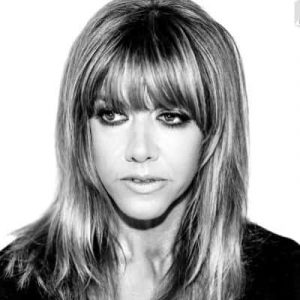 Latest posts by Megan Barth
(see all)