DeSantis Files For Nevada Caucus, Snubs State-Run Primary
Despite earlier criticism, DeSantis 'is committed to earning every single delegate available'
By Megan Barth, October 16, 2023 9:56 am
The article has been updated with breaking news from Nikki Haley.
Despite earlier criticism that the Nevada GOP caucus favored former President Donald Trump, Florida Governor Ron DeSantis has announced that he has filed for the caucus which will be held on February 8, 2023, two days after the state-run primary.
DeSantis joins the caucus ballot with Doug Burgum, Chris Christie, Vivek Ramaswamy, and Donald Trump. Mike Pence and Tim Scott have filed for the primary in spite of the fact that they will not be awarded delegates for the Republican National Convention.  Niki Haley has not filed for either the primary or the caucus. She has missed the deadline to file for the caucus. The deadline for filing for the primary is today.
Team Desantis' National spokeswoman Carly Atchison told The Globe: "Ron DeSantis is committed to earning every single delegate available as he works to earn the Republican nomination for president, and Nevada is no exception."
In a report by the NY Times, Andrew Romeo, the communications director for the DeSantis campaign, took a swipe at the Nevada GOP, adding: "It is disappointing that the Nevada Republican Party changed the rules against the will of the people just to benefit one candidate. However, Ron DeSantis will fight to overcome these tactics."
In a statement, the Nevada GOP responded to Romeo's criticism: "We are aware that the Never Back Down super PAC that is supporting Governor Desantis had concerns with rule changes. However, his campaign never took action to influence these rules. All official campaigns were invited to the meeting where these common sense, RNC-supported rules changes were voted on, and passed by overwhelming majority."
Prior to the passage of AB126 in 2021, Nevada's major political parties held caucuses for choosing and binding delegates to the national convention and nominating presidential candidates. After 105,000 Democrats voted in the 2020 caucuses, Bernie Sanders dominated the Democratic field, despite predictions of chaos, and his delegates overthrew the Harry Reid political power structure. After this shift in political power, legislation to prevent such political upheaval and caucus-related "chaos" was born.
At that time, Reid told the Las Vegas Review Journal: "My No. 1 priority is getting rid of the caucuses. They don't work. It was proven in Iowa. We did OK here, but the system is so unfair."
Nevada Republicans have participated in caucus primaries since 1980 and maintain that it is the purest form of voter participation and election integrity as the caucus will require identification to vote and will release the results from each precinct that evening– as opposed to a state-run presidential primary which is estimated to cost $5 million and will include universal mail balloting and delayed election results.
10:23 am: Natasha Korecki, Senior National Political Reporter for NBC News reports that Nikki Haley has filed for the primary.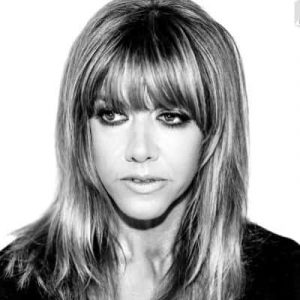 Latest posts by Megan Barth
(see all)